The recent statement made by Rajasthan CM Ashok Gehlot during the budget presentation that his government is looking to regulate the online skill gaming sector is seen as a welcome move by the industry stakeholders. The announcement comes in at a time when the industry has received back-to-back favourable decisions from the Karnataka and Madras High Courts quashing laws that imposed sweeping bans. Industry for a long time has proposed regulation than imposing bans.
The central government recently announced setting up of animation, visual effects, gaming, and comics (AVGC) task force which is expected to give a major boost to the game development sector, as the industry looks forward to bringing in massive employment, through direct and indirect jobs and becoming a meaningful contributor to the overall GDP of the country. On 2 March, PM Modi said the AVGC sector offers immense potential to employ youth. "We need to promote AVGC to build domestic capacity for serving our markets and the global demand," he said.
The Rajasthan, Punjab & Haryana, and Bombay High Courts all had also upheld the validity of fantasy sports as being legitimate businesses entitled to protection under Article 19(1)(g) and Article 14 of the Constitution of India.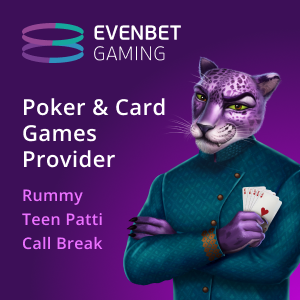 Also read: AIGF welcomes move to regulate gaming by CM Gehlot
FIFS welcomed the announcement of the Rajasthan government and said it looks forward to working with the Rajasthan Government to support the growth of the Indian fantasy sports sector.
"The decision of the Rajasthan Government to regulate skill-based gaming comes only days after the Karnataka High Court's judgement to strike down the Act banning games of skill. We, at FIFS, are constantly working in tandem with our members and advisory board to cater to the industry's robust growth, and the announcement by Hon. CM comes as a vital step in recognizing and validating our efforts. Welcoming the decision with open arms, we are rooting for the industry to grow to its maximum potential," said Anwar Shirpurwala, CEO, FIFS was quoted by Cricket Addictor.
In a judgement dated July 30th, 2021, the Hon'ble Supreme Court had upheld the validity of Online Fantasy Sports by stating that the issue of whether Fantasy Sports format amounts to gambling or betting or wagering is no longer res Integra.
"In alignment with Hon'ble Prime Minister's vision of 'Atmanirbhar Bharat', all the stakeholders in the sports technology industry can work in synergy to enable the sunrise sector to reach its true peak growth potential. This will provide a progressive ecosystem for existing companies and start-ups to flourish and create a pathway for Indian entrepreneurs to launch innovative sports tech platforms. The industry is eagerly looking forward to 2022 to cater to the need for regulations through holistic policy guidelines for its long-term growth and sustainability to compete on a global scale", Anwar added.