Online real-money gaming brands have come under the scrutiny of the Advertising Standards Council of India (ASCI) due to their advertisements potentially violating some of the guidelines set by the ASCI issued in 2020. The self-regulatory body has recently revised the guidelines.
Manisha Kapoor, the Chief Executive Officer (CEO) of ASCI, said that, since ad regulator's guidelines became applicable, the ASCI has investigated as many as 536 ads associated with up to 99 brands. "We've seen a maximum number of violations in the digital medium," Kapoor was quoted as saying by Money Control. Recently, the Ministry of Broadcasting has issued an advisory on online gaming and betting ads.
The ad regulating body, earlier in the year, also highlighted the violations made by gaming ads online during the Indian Premier League (IPL) 2022, which had screened 35 ads on the Television during the first week of this season's IPL in the period March 26 to April 3 from the category of online gaming.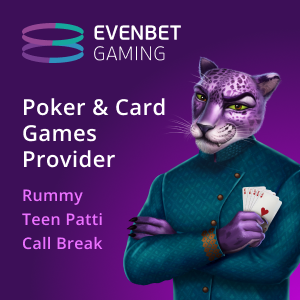 It was identified that there were 14 ads that were potentially violating the ASCI code. In this March alone, 285 social media ads of online real-money gaming companies were identified as being in violation of the ASCI Code.
Brands such as My11Circle, Gamezy, Mobile Premier League (MPL) Junglee Rummy, Fairplay and Betway had come under the scanner for abiding by the ASCI guidelines. The CEO of ASCI said that the guidelines are clear when it is to violations of codes related to online real-money gaming advertisements.
"The code says that advertisements should not be aimed at minors, not present gaming as a possible source of livelihood, or link it to success. The guidelines also require the ads to carry a disclaimer about a risk of financial loss and the fact that the games are addictive in nature," she said.
Ambarish Ray, the CEO and Co-founder of Digital Dogs Content and Media also shared his thoughts on the subject with Money Control: "While big advertisers include brands like Dream11, if you see the regional spaces as well as tier-II digital properties, there are nearly 100 players jostling for space, spending a decent amount of money on ads."