The Enforcement Directorate (ED) has announced that the assets seized in relation with the illegal betting racket involving Wolf777 owner Rakesh Rajdev and others have now touched Rs 49.15 crore. Earlier, the agency had raided a fintech company on March 27 which is related to the illegal betting racket and frozen Rs 3.05 crore lying in its 10 bank accounts. The ongoing investigation has unearthed Rs 46.10 crore more in the case lying in 150 bank accounts and aggregating to the current amount.
The bank accounts were being used to layer funds received from users placing bets on Wolf777. The ED, as a result, conducted the search operations under the Prevention of Money Laundering Act (PMLA), 2002.
"Subsequent to the searches, an amount of Rs 3.05 crore lying in 10 bank accounts was freezed under the provisions of the Prevention of Money Laundering Act (PMLA). In the account analysis, we found that funds amounting to Rs 46.10 crore are lying in these accounts, which were routed through various dummy entities. Thus, a total amount of Rs 49.15 crore has been seized by the ED in this case till date," said an ED official as quoted by Daiji World.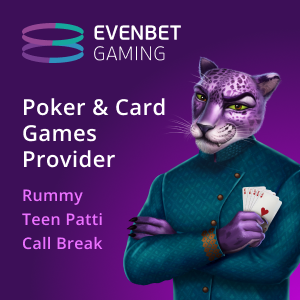 As part of the ongoing investigation, the agency has asked the banks to share statements of 150 accounts that have been frozen so far.
The investigation in the case was initiated after an Enforcement Case Information Report (ECIR) was recorded by ED based on an FIR filed by the DCB police station in Ahmedabad. The FIR states that the accused Rakesh Rajdev and his accomplices had opened a bank account in an individual Akash Ojha's name using his Aadhar and PAN details without him knowing about it. The accused used the account for transactions amounting to Rs 170.70 crore which was the revenue generated through the illegal betting website Wolf777.
"This website is providing a platform for placing bets on various types of speculative games such as 'Teen Patti', 'Rummy', 'Andar Bahar',' Poker' and also on various live games including cricket matches. They are asked to deposit money in their accounts for buying credits/coins through online mode and once money is deposited the person can place bets on the website using the login id and password," ED had said in an earlier statement, as quoted by Ahmedabad Mirror.