All India Gaming Federation (AIGF), the not-for-profit self-regulatory gaming industry body has written to Anurag Thakur, Union Minister for Information and Broadcasting (MIB) seeking cancellation of the broadcasting license granted to Sony Network under the Cable Television Networks (Regulation) Act, 1995.
AIGF accused Sony Network of promoting betting and gambling websites during the recently concluded India cricket team tour of England. It is worth noting that betting and gambling platform Betway was a co-presenting partner for the live telecast during the tour.
"By telecasting and promoting betting and gambling through OTT platform SonyLiv and Sony Sports TV Channel, the Sony Network had violated the provisions of Information Technology Act, 2000, Information Technology (Intermediary Guidelines and Digital Media Ethics Code) Rules, 2021, state gambling laws and guidelines issued under the Consumer Protection Act, 2019," read the letter accessed by Team G2G.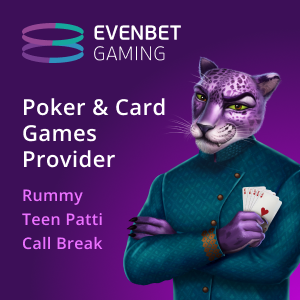 Also read: Illegal online casinos flood news websites with sponsored posts
MIB in June issued an advisory to print, electronic and digital media to refrain from advertising online betting platforms. Last month, the Consumer Affairs ministry issued guidelines under Consumer Protection Act that prohibited surrogate advertising which is normally adopted by offshore betting websites.
Also read: The legality of Dafabet, Bet365 in India
"The acts of Sony Network even after repeated advisories by the government reflect the callousness and disregard to the laws of India," said AIGF.
The apex self-regulatory body for skill gaming in India has been consistently raising the issue of offshore betting websites advertising aggressively in violation of laws in India and has earlier written to PM Modi.  In the letter to Thakur, AIGF attached earlier representations given to PM Modi on the issue. In a letter to PM Modi in April, AIGF pegged the GST loss from betting and gambling platforms at INR 10000 crore for past three years.
"We request your kind intervention on this matter of national importance concerning the economic interests and stability of India to ensure that this ongoing menace of illegal offshore betting is curbed and lakhs of Indians are saved from addiction, penury and destitution," AIGF concluded. In July, government-owned DD Sports promoted surrogate betting brands during the telecast of the West Indies vs. India series.