The Tamil Nadu cabinet on Monday discussed the report submitted by the Justice Chandru committee on banning online rummy. Reports indicate that the majority of the cabinet is in favour to ban online rummy in the state by an ordinance route. Industries Minister Thangam Thennarasu is likely to give the details of the decisions taken at the cabinet meeting on Tuesday.
The previous AIADMK government enacted the Tamil Nadu Gaming and Police Laws (Amendment) Act of 2021 banning online betting games like rummy and poker with stakes. However, entities offering such games approached the Madras High Court and got the enactment quashed. An appeal against the order is currently pending with the Supreme Court.
Also read: Skill games to be taxed on par with gambling, recommends GOM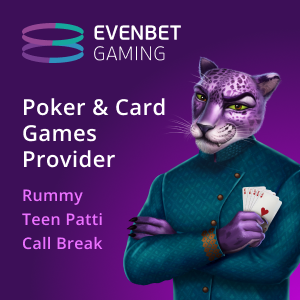 The State government had, on June 10, said an Ordinance would be promulgated based on the recommendations of the committee considering the need for finding an urgent solution to this social issue. Political parties across party lines are demanding a ban on online rummy. While news headlines limit it to only rummy, the ban similar to earlier law is expected to cover all games for stakes.
The state panel recommended further research on suicides and financial losses brought about by online rummy. It also advocated regulating advertisements for online rummy in Tamil Nadu, reported CNBC TV18.
The 71-page report, according to The Hindu contended that there was no skill involved in any of the online games, and they invariably made the players increasingly addicted and, eventually, indebted to the company. There was no question of regulating the games, as it was just impossible to do so, reported The Hindu.
Also read: SRM chairman Ravi Pachamuthu leads protest against online rummy in Chennai
The government has also said this Ordinance would be a model for other states. Secretary to the Government (Legal Affairs) B Karthikeyan; Additional Director-General of Police Vinit Dev Wankhede; psychiatrist and founder of NGO Sneha Lakshmi Vijayakumar; and Professor S Sankararaman of IIT-M were among the members of this committee which was appointed on June 10.