Mike Volkert, the Chief Executive Officer of Crown Melbourne, has announced plans for the redevelopment of the group's original casino property and turn it into a Las Vegas-style integrated resort.
While the casino has been maintained pretty well and still remains the "crown jewel of Melbourne" for the past 29 years, Volkert believes that it hasn't received the love and investment it truly deserves.
Volkert shared that the master plan for the facelift is inspired by the glitz and glamour of Las Vegas and will concentrate on producing "a place people will be really proud to enjoy".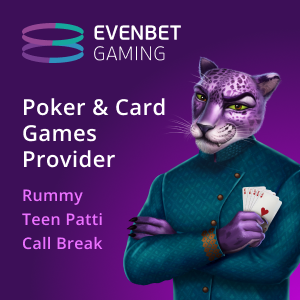 Currently, over 70% of the integrated resort revenues in Las Vegas are generated through non-gaming activities. Volkert aims for the same for Crown Melbourne as they plan on providing high-quality entertainment with great food and beverage experiences.
Notably, Crown Resorts Limited was acquired by American private equity management firm The Blackstone Group Incorporated back in June 2022 for US$6.35 billion (A$8.9 billion) after two-year-long negotiations. The deal also gave the Blackstone Group control over Crown Perth and Crown Sydney facilities.
"The Blackstone Group Incorporated is a massive company internationally with a big global footprint. It saw an incredible opportunity with Crown Melbourne, and we think that, if we put some investment in, we can do something really special here," Volkert said in a statement as quoted by Casinos.
Volkert said that the redevelopment will be done in a phased manner and will also involve renovation of every one of the facility's 1604 rooms along with the introduction of a world-class retail experience. Furthermore, the riverside restaurants will also see changes in the form of utilization of Melbourne's "culinary talents to do something really incredible".
Crown Melbourne's nighttime fire show will also be improved further and the group will also work with local businesses in order to make Christmas even bigger.
"Crown Melbourne is planning an amazing redevelopment. We want to be the center of helping this city grow and really become an international destination again. We have amazing service here, and we really want to put Melbourne and Crown back on the map," Volkert added.