Mumbai-based diversified gaming and sports media platform Nazara Technologies recorded a 20% surge in its stock prices on Monday's intra-day trade. The increase in the value of the Indian company's shares comes in the aftermath of the announcement of a considerable spike of 22% in its year-on-year (YoY) consolidated profit after tax (PAT).
Although the stocks saw a spike on Monday, it is still 66 percent less than its 52-week high of Rs 1,601, which the company touched in the pandemic on 11th of October, 2021, as the demand for esports in the country got a significant boost during the Covid-19 pandemic. In context, the shares of the company have plummeted 48 percent since the turn of the year.
Also Read: G2G receives 'Best Gaming and eSports Media Platform' award from Minister Rohan Khaunte at 7th ICT4SD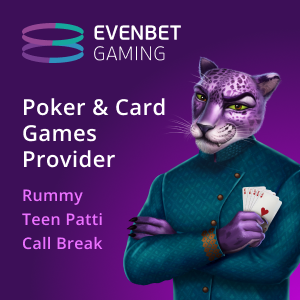 Sportskeeda and NODWIN are some of the most notable subsidiaries of the company, and earlier this year Nazara announced another addition after acquiring majority stakes in performance-oriented Digital Advertising firm startup Datawrkz. Notably, they also announced an investment of INR 20.1 Cr in Absolute Sports Private Limited in June, which runs sports and esports news website Sportskeeda.
"Addition of new growth engine in form of Datawrkz has augmented well for the business. On the operating margin front, We have made investments in our business segments that will provide us with robust growth opportunities in the years to come," Nazara CEO Manish Agarwal said according to business standard.
Also Read: Saransh, Charanjot and Siddh: The Indian esports team for the FIFAe Nations Cup 2022
Earlier last week the company had announced a soaring increase in its revenue by 70 percent YoY to Rs 223.1 crore from Rs 131.2 crore in the year-ago period and profit after tax (PAT) at INR 16.5 Cr in the April-June quarter of the financial year 2022-23 (FY23), e-sports being the largest contributor with overall revenues at Rs 102.3 crore in Q1FY23, up 92 percent YoY from Rs 53 crore in Q1FY21.
"The company will continue its growth journey both organically and inorganically. We want to augment our presence in the 'Freemium' segment, especially in developed markets, going ahead in this fiscal year," said the CEO of Nazara Technologies.
While the increasing popularity of e-sports defines the current Indian market, the company's impressive growth could surge even further in the upcoming quarter but apart from the e-sports segment, the company needs to look into some of its other undergoing ventures.