PUBG Mobile have announced its collaboration with American supercar manufacturers Dodge. The news comes a few days after they had announced an association with the hit anime show Dragon Ball Super. The players will be able to get behind the wheel of two iconic Dodge cars in the game after the association.
The announcement was made by Tencent Games via the games' official Youtube channel, releasing a brand new trailer featuring the two iconic Dodge cars. The Dodge Challenger SRT Hellcat Redeye Widebody and the Dodge Charger SRT Hellcat Redeye Widebody are the two muscular sports cars that will be available for the players during the collaboration.
Players will have access to the Dodge Challenger SRT Hellcat Redeye Widebody Limited Edition for PUBG Mobile starting tomorrow through October 16. The stunningly impressive muscle car is available in two colours, Blaze and Lime. While the PUBG Mobile Limited Edition Dodge Charger SRT Hellcat Redeye Widebody combines traditional styling with contemporary features, and it will be available to PUBG Mobile gamers in two colors: Fuschia and Tuscan Torque.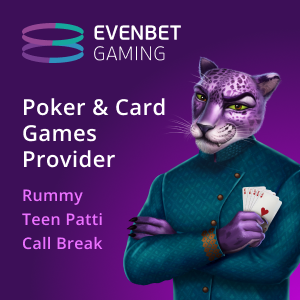 The collaboration with the iconic supercar brand has already created a buzz among the fans, with the car pushing the limits in the game by providing speed, agility, and a higher degree of performance. The new 2.2 update is already up and running with several new features, including modes, themes, and maps. But the latest collaboration is likely to arrive with exclusive events and modes, much like the previous ones.
The global hit battle royale game has wooed its fanbase with numerous such collaborations in the past with special events and modes in the game. The association ranges from popular TV/Manga/Anime series to games and automobile brands. 
Spider-Man: No Way Home, Godzilla, Jujutsu Kaisen, Arcane: League of Legends, Lamborghini, McLaren, and Dragon Ball Super are some of the most successful collaborations of PUBG Mobile in recent times. It will be interesting to see how the latest collaboration is received by the increasingly demanding gaming community.