One of the most significant charity esports events, 'Gamers Without Borders', recently announced to be held virtually by the Saudi Esports Federation. The six-week-long event will feature a prize of $10 million for charity.
All the teams competing in the event will face each other for a massive prize pool of $2.5 million in Counter-Strike: Global Offensive (CS: GO) matches. Nigma Galaxy is the first of the invited team, with others planned to be revealed soon.
Six teams will compete in a single elimination bracket from April 27 to 29 in the first-ever all-women Counter-Strike: Global Offensive competition in this year's Gamers Without Borders edition.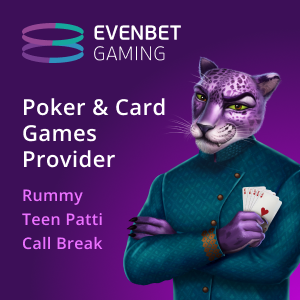 Chairman of the Saudi Esports Federation, Prince Faisal bin Bandar bin Sultan said, "It is extremely exciting to announce that Gamers Without Borders' fourth edition will have an all-women component. One of the best features of gaming and esports is that it provides equal opportunities for everyone without any bias or restrictions."
"We are furthering our commitment to providing an inclusive gaming and esports environment that encourages and supports female gamers from all backgrounds," he further added.
After the women's CS: GO tournament concludes, the qualifiers for the main CSGO tournament will begin on May 16 for Europe and North America regions.
Expressing their enthusiasm for being invited to the tournament, Nigma Galaxy said, "We are proud to take part in the world's biggest charitable esports festival and see the tournament expanding its horizons. Hopefully, events like Gamers Without Borders will help pave the way for the global development of women's esports, and we're excited to play for such an important cause."
According to Arab News, after three successful iterations in which more than $30 million was contributed for COVID-19 assistance and vaccine distribution, the festival is seeking to raise a total of $40 million in contributions.
The winning teams will be moving forward to qualify in the second edition of the Gamers8 tournament grand finals that are set to start this year on July 6.