A special team of the Detective Branch (DB) under Dhaka Metropolitan Police (DMP) of police has arrested three members of an online gambling gang from Dhaka this Saturday, reported Bangladesh-based TBS News. The accused Md Tariqul Islam alias Babu, Rana Hamid, and Md Sumon Mia were nabbed from the capital's Khilkhet area. The trio has already been placed under remand and is being interrogated, informed Additional Commissioner (DB) AKM Hafeez Akhter during a press briefing in Dhaka today.
Mr. Hafeez said that this gang earned some Tk15-20 crore by running two illegal gambling and betting sites named – mazapbu (dot) com and betbuzz365 live. The accused used fake Facebook IDs and WhatsApp accounts registered under foreign numbers to operate websites and communicate with customers.
Also read: The legality of Dafabet, Bet365 in India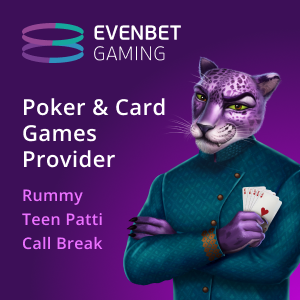 Responding to a question, the additional commissioner said that the domains and servers of these sites are located in Russia, Malaysia, and India. Bangladesh Telecommunication Regulatory Commission (BTRC) has so far shut down many such sites but some are operating using proxy servers. We have increased our monitoring efforts said the department. "However, we need to be more aware and careful about these matters," the department sources were quoted.
The sub-continent has seen an influx of illegal betting apps in the recent past and also indicative video games like PUBG and Free Fire Garena. Bangladesh has begun a crackdown on illegal gaming apps in August 2021 after a direction from the High Court of Bangladesh to shut down the dangerous and harmful apps and software on the internet within three months. Last month, betting apps made their way into the Pakistan Super League (PSL) 2022 by sponsoring defending champions Multan Sultans raising eyebrows in the conservative Asian country.
The global betting industry is estimated to be over US$ 218 billion and these entities have a major market share. The betting industry thrived worldwide during Covid19 induced lockdown despite a shrink in sports events on which the wager is based. In India, when most of the industries were suffering heavy losses, online gaming was at an all-time high.  Some estimates state that the sub-continent online betting market is bigger than the rest of the world combined. With sports betting so popular although illegal in the subcontinent, the online betting companies are adopting surrogate advertising through affiliate websites in form of News.