As per latest data from casino platform SoftSwiss, online gambling users from Asia place much higher bets on average; as much as 2.5 times more when compared to their European counterparts and up to four times higher than Latin Americans.
Furthermore, Asians also prefer mobile devices for online betting and prefer slot games the most. Another study by LiveCasinoDirect expanded on the topic reporting that 71.6% of Asian players favour mobile betting while only 68.3% prefer the same in Europe.
Preference for slot games is huge as it makes up for over 80% of all games in Asia. The head of the SoftSwiss Casino Platform, Darya Avtukhovich advised operators to include traditional regional games in their portfolio to cater to a broader audience.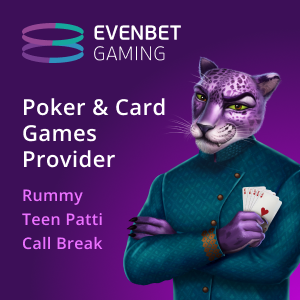 "This involves not only stylizing content using well-known Asian symbols, such as dragons, but also bringing familiar table games for local players online, such as Mahjong and others. Similarly, in sports betting, offering bets on traditional sports like Muay Thai and Kabaddi alongside popular international sports will significantly enhance the online casino's offerings," she said as quoted by GGB News.
However, there was a huge gap in the gender dynamic in this regard as women in Asia trailed by substantially compared to in Europe and Latin America. The study revealed that only 6.2% of Asian women took part in online gambling regularly compared to 18.1% in Europe and 17.4% in Latin America.
Betting is banned in India
Avtukhovich advised offering bets on the sport of kabaddi as well. However, it should be noted that the sport is most popular in India, and to some extent in Pakistan, and betting and gambling on sports is strictly prohibited in both countries. Currently, the only form of gambling that is allowed in India is on horse racing and lotteries organized by state governments.
There are some exceptions as well. For example, casinos in Goa and Sikkim are legal. Moreover, it should also be noted that a large number of people use illegal offshore gambling platforms in India to bet on a regular basis.