Gaming and hospitality firm Delta Corp Ltd. filed its quarterly results for the second quarter of the financial year 2023-24. Notably, the consolidated net profit for the firm is up 1.6% on a yearly basis. The net profit was reported as Rs 69.4 crores, as against Rs 68.25 crore in Q2 FY23.
Meanwhile, the consolidated revenue, which stood at Rs 270 crore for Q2 FY23, went slightly up by Rs 0.6 crore. Delta Corp, in its previous quarter, however, posted a consolidated revenue of Rs 272.8 crore. This was marginally higher than that of the latest result. The EBITDA, which stood at Rs 100.4 crore in Q1, slipped to Rs 100.3 crore in Q2.
Delta Corp also announced the appointment of Anil Malani as the President. Additionally, Manoj Jain received the approval from company's board to assume himself as the Chief Operating Officer (COO) of the company. Hardik Dhebar, who resigned from the position of Chief Financial Officer (CFO), has been replaced by Malani, as per a regulatory filing with the exchange.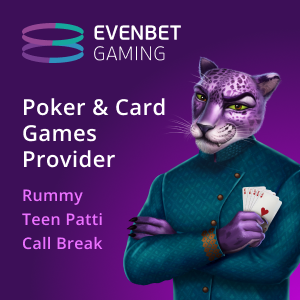 Delta Corp faces GST demand challenge
The results come amid times when the firm has been struck with GST demand notices from the DGGI. It is worth mentioning that DGGI sent notices worth around Rs 16,822 crores to the company and its subsidiaries.
The coming times are speculated to be the most challenging ones for gaming firms like Delta. This is largely due to implementation of 28% GST on activities, which increases the burden significantly. Higher taxation also directly affects the revenue and profit of the firm, as compliance costs eventually increase.
Although the GST council has iterated to re-assess the GST taxation every six months, it remains to be seen how more or less the companies keep their revenues intact, if not foreseeing growth.