The England and Wales Cricket Board (ECB), the official governing body for England Cricket, has issued a clean chit to Brendon McCullum over his issue related to the endorsement of 22Bet India. The former New Zealand keeper-batter is currently appointed as the head coach of England's Test team.
22Bet India, which associated with McCullum, is an offshore betting company registered in Cyprus. The company ran several ads across social media platforms, wherein the 41-year-old was seen promoting betting, an illegal activity. With the Indian Premier League 2023 underway with enthralling action, the company tried to lure users into betting through its venture with McCullum, one of the most popular cricketing personalities in the world.
McCullum was spotted encouraging users to bet in an ad with 22Bet India which said, "The IPL is coming, and I think all cricket fans are excited for this big event. My friends at 22Bet are ready to make your IPL experience even more fascinating. 22Bet India guarantees the best odds."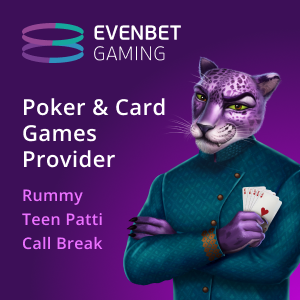 England's Department of Internal Affairs (DIA) received a complaint regarding the former cricketer from New Zealand's Problem Gambling Foundation mentioning the misleading adverts. The department later confirmed in a statement that the company is neither registered in the country, nor it holds licence under the regulations of the country by the department.
"Discussions have been ongoing with Brendon over the last few days, and the matter has been considered from an employer and regulator perspective. We can confirm that no further action will be taken," confirmed the ECB according to ESPNcricinfo.
Surrogate sites continue to advertise amidst cricketing season
As the nation is witnessing one of the most entertaining cricket leagues in the world, surrogate, illegal betting sites have opted for endorsements through social media posts and collaborations with numerous popular personalities to onboard users to their platform. These sites lure people with joining bonus and hopes of winning bigger prizes, however, it is upto the public to not fall prey to these sites and keep their money safe.