Enforcement Directorate (ED) in a press release dated 2 July said it provisionally attached movable and immovable properties worth INR 173.48 Crores under provisions of the Prevention of Money Laundering Act, 2002 (PMLA) in the case against S Martin and others.
This is the third attachment related to Martin since December last year. In April, ED attached properties worth INR 400 crores. This attachment comprised INR 20.22 crores in his various bank accounts and immovable properties worth INR 153.26 Crores.
A landless labourer originally from Myanmar, Coimbatore-based, Martin built his business empire distributing lottery tickets, initially in Tamil Nadu and then expanding to Karnataka and Kerala. But in 2003, Martin had to take his business outside Tamil Nadu, as the Jayalalithaa government banned the sale of all lotteries, including online, within the territory of the state.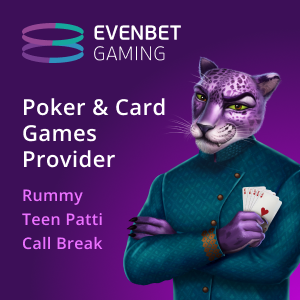 He is alleged to be funding the national expansion of Mamata Banerjee's TMC national expansion. Martin controlled Future Gaming organises lotteries for West Bengal and the North-Eastern States.
Also read: Illegal lottery thriving in Tamil Nadu despite a two-decade-old ban
Attached properties consist of various movable and immovable properties in the form of bank accounts and lands situated in Tamil Nadu standing in the name of Martin as well as in the name of his various companies. ED has initiated an investigation under the provisions of PMLA against Martin & others based on the charge filed by the Central Bureau of Investigation, ACB Cochin.
Investigation under PMLA revealed that the partners of M J Associates: S Martin and N Jayamurugan made an unlawful gain with a corresponding loss to the Government of Sikkim to extent of INR 910 crores on account of inflating the Prize-Winning Tickets claim for the period from 01.04.2009 to 31.08.2010. In April, the Sikkim High Court dismissed a petition alleging loss to the exchequer when the Sikkim lottery was conducted by Future Gaming in 2017.
ED said the accused Martin invested the parts of the proceeds of crime that he had earned from the lottery business in immovable properties by floating various companies by joining with his family members or through the family members to project the same as untainted properties which are involved in the money laundering.