Responding to an anonymous tip, the Goa police crime branch, headed by Inspector Nitin Halarnkar, raided a rented commercial space in Mandrem on Thursday where they busted an online gambling racket that was being allegedly run by two Russians and one Ukrainian along with some Indian citizens.
The local police discovered five individuals playing Texas Hold'em (Card game) for money. But they weren't just engaged in a friendly game of poker. The group allegedly ran an online gambling website which will now be checked by forensic experts.
The local police have arrested five people. The identified persons are Russian nationals Kirill Khadarin and Nikolei Balandin, Ukrainian Mykyta Atamanchuk, Delhi native Prabhat Pingreja and Rajiv Dosani from Mumbai.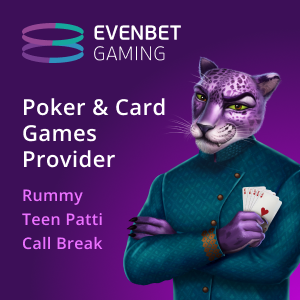 Nidhin Valsan, Superintendent of Police (Crime Branch), said that the suspects were exchanging money, gambling chips, coins, and other gambling-related items worth Rs 1,21,050 while engaging in a game of Texas Hold'em.
On Tuesday, police also raided an apartment in the village of Calangute and arrested four people operating an online gambling site. Between the two raids, police seized approximately Rs. 2.5 lakh.
In a similar case just a few months back, the Faridabad police had busted a similar online casino gambling in the city and arrested five individuals. A spokesperson of the Police Department said Dheeraj, Alok, Arun, Santu, and Chandresh, all local residents, were arrested from a housing unit in the NIT area after receiving a tip.
The accused were found playing online games in an app named 'PCM Client', which was being operated by Dheeraj. According to the reports, Dheeraj was the main operator of the app while the other four had come to his house to play. The main accused was also charging a total of 5% in case the customer won the money.
Three laptops, two desktop computers, and Rs. 67,500 in cash were also recovered from Dheeraj's house.