An inter-ministerial group tasked with drawing up a framework to regulate online gaming is likely to introduce rules governing the amount of money individual players spend in a game, reported Economic Times.
The government has set up an inter-ministerial taskforce in May to study and recommend a regulatory framework for the sector. The seven-member inter-ministerial task force, has members from the Niti Aayog, as well as secretaries of the Ministry of Home Affairs, the Department of Revenue, Department for Promotion of Industry and Internal Trade, the Ministry of Information and Broadcasting as well as the Meity secretary.
According to reports, the task force could set a limit on the money spent daily by players on in-game purchases, according to the sources who said the central idea is to ensure "consumer and gamer protection."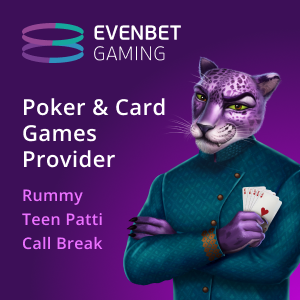 The draft regulations are likely to be finalised over the next month and will then be brought out for public consultation. The government last month informed the Parliament that it is working to evolve a possible regulatory roadmap to promote online gaming business in India.
At a meeting earlier this month, the ministerial grouping had suggested that Meity amend the Information Technology Act of 2000 to include rules for the gaming sector, similar to how the Intermediary Guidelines and Digital Media Ethics Code were introduced in February 2021, a government official who attended the meeting told ET.
The sector saw its first unicorn Dream11 in 2019, with two more startups – MPL and Games 24×7 – joining the coveted club in 2021 and 2022, respectively. Meanwhile, gaming company Nazara Technologies made its debut to the public markets.
While the government is happy to support an industry-led SRO, the body should not be a "toothless" one, an official was quoted as saying by ET.
Industry representatives had approached the government with two proposals on self regulatory body, however, MeitY rejected the proposals and asked them to rework the clauses.
It has been proposed to include members from government, industry and technical experts from various fields in the self regulatory body, which will be a five or seven-member body headed by a retired judge from the Supreme Court or one of the high courts.