Games2win, responding to our previous article has clarified that the now bankrupt Silicon Valley Bank (SVB) first invested in the company in 2007. As per a press release from 2011, SVB again invested in the company in 2011. On the SVB side, the transaction was led by Ash Lilani.
Games2win clarified that SVB exited the company when its stake was bought by Saama Capital. Ash Lilani is now a managing partner at Saama. According to the firm, they currently do not have any exposure to SVB, so the collapse of the bank does not have any effect on the company, as they currently bank their operations only in India.
While fortunately Games2win is safe from any harm, Roblox holds around 5% of their $3 billion securities in SVB. The company has also claimed that there will not be any difference in its operations from the collapse, which does sound pretty convincing as it is one of the biggest casual gaming platform around the world.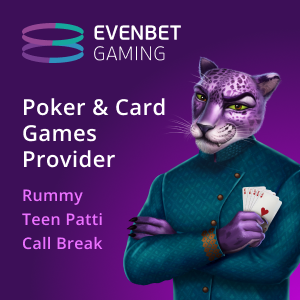 The SVB collapse is being dubbed as the biggest banking failure since the 2008 financial crisis. Due to the collapse, the Federal Deposit Insurance Corp. (FDIC) now has control over almost $175 billion in client deposits.
For the purpose of holding the deposits and other assets of the near-liquidation bank, the FDIC established a new bank, the National Bank of Santa Clara. According to a press release from the agency, the new organization will start operations on Monday (March 13) morning and cheques written by the previous bank would continue to be honoured.
FDIC in a statement said, "All insured depositors will have full access to their insured deposits no later than Monday morning, March 13, 2023. The FDIC will pay uninsured depositors an advance dividend within the next week."
Note – The article has been updated as per the clarification issued by Games2win.