Casual gaming startup QuriousBit has announced that the company successfully raised $2 million during its seed funding round. Notably, the round was led by gaming and interactive media venture firm Lumikai. Additionally, General Catalyst also joined the round as co-investors.
QuriousBit is planning to make fun and engaging casual puzzle games on mobile devices for gamers worldwide. QuriousBit's founders Ramakrishna Reddy Y L and Shubham Joshi formerly held executives' positions at PlaySimple.
Talking to Moneycontrol, Ramakrishna said, "We see a huge opportunity in casual puzzle games beyond match-3 and blast genres. We believe some of these genres are ripe to disrupt with innovative core gameplay mechanics and deeper narratives. Our aim is to build a world-class gaming studio based out of India, entertaining global audiences."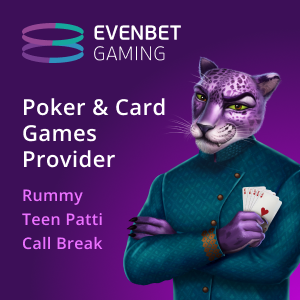 Both Ramakrishna and Shubham have plenty of prior experience in game development. Previously, the games they developed saw over 125 million downloads and also brought in $350 million in revenue.
The funds will be utilized to create narrative based puzzle games across different sub-genres in the casual gaming market that is currently being utilized and ripe for innovation.
We became fans of their deep expertise, says Anand Chandrasekaran
Partner at General Catalyst, Anand Chandrasekaran also acknowledged the expertise and skills of QuriousBit's founders. Anand also lauded their efforts during their time at PlaySimple.
"When we met Rama and Shubham, we became fans of their deep expertise, having driven the growth of PlaySimple's games to over $100M in revenues, resulting in one of the best exits in the Indian ecosystem to date," he said.
Founding General Partner at Lumikai, Salone Sehgal said, "A fresh and innovative approach both in game design and distribution is imperative to achieve category leading success in the highly competitive global casual gaming market given current market conditions. Ram and Shubham's deep thinking, category expertise, and design orientation deeply impressed us."
With recently increased tax slab for real money gaming sector, casual gaming and video game development firms especially that focus on mobile gaming are seeing an increased focus from global investors like Krafton. With this pace of growth in the gaming sector, the country can surely become one of the biggest gaming hub.