Pressure is mounting on the state government to not implement the new Gaming Regulation that permits casinos. Now, the ruling coalition member BJP said it does not endorse the government's intent to allow the setting up of casinos.
The comments came from BJP state president, Ernest Mawrie according to The Shillong Times. The government maintained that the activities will be allowed only for people from outside the state and for which, it will issue licences to operate games of skill and chance – online as well as offline.
Also read: Gujarat Minister bats for regulating fantasy sports platforms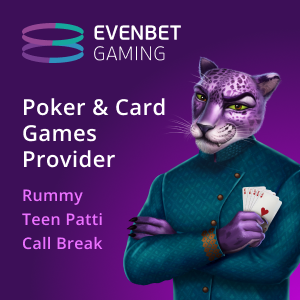 Three provisional licenses were issued last month under the Gaming Regulation. Coming to online games, they can be played through intranet (terminals) which cannot traverse outside the State of Meghalaya. This is similar to the system currently offered in Sikkim. Only persons above 18 are allowed to play and operators cannot accept any payment above INR 25,000 in cash. The Chief Minister earlier said casinos won't be permitted in Shillong, the capital city.
Mawrie said when Chief Minister, Conrad K Sangma had discussed regulating gambling during the recent Meghalaya Democratic Alliance coordination committee meeting, it was made clear that the BJP is against the setting up of any casinos in the state. "We asked the Chief Minister to call back this thought," Mawrie said. He said some online games like Jackpot, played in the Police Bazar area earlier, should also be regulated.
Also read: Telangana to soon enact a law permitting games of skill
The All India Trinamool Congress (AITC) also opposed the government's proposal. The party asked the government to cancel its agreement with the firm assigned to implement gambling in the state.
AITC leader and former Chief Minister Mukul Sangma said the law will be repealed after the 2023 elections once they are elected to power. The elections are slated to be held in February 2023.
Various organisations, including the influential Meghalaya United Christian Forum (MUCF), voiced "apprehension and shock" over the state government's decision to legalise gambling and online betting for tourists coming to the state.