India's online skill-gaming industry received a big boost after the announcement of Daily Fantasy Sports (DFS) and Rummy apps to be available for download on the Play Store. The news comes in the wake of Google's one-year "limited time" pilot program which allows skill-based games to feature on the Play Store in India.
The tech giants had refrained from exploring the idea of making skill-based games available on the platform because of the uncertainty on the legality of the sector in the country. But then after receiving recognition from several High Courts and the Supreme Court of India as as games of skill, Google decided to open its arms to the rapidly growing sector.
Google's pilot program for these apps will roll out on September 28, which will allow users to download the skill-based games directly from the play store. Until now, the games had to be downloaded via APKs and progressive web apps.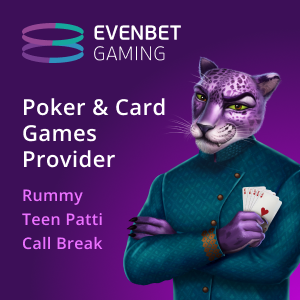 "From September 28, 2022, through September 28, 2023, Google Play will run a limited-time application-only pilot to allow DFS and Rummy apps by developers incorporated in India to be distributed to users on Google Play in India. Google Play developer account noted on the application form must be in compliance with all Play policies to remain eligible to participate in the pilot," Google announced on its Support page.
While the decision comes as a shot in the arm for real money and skill-based games in India, it has evoked a mixed reaction from industry players and netizens. People are cautious about the decision to introduce DFS and Rummy apps on the Play Store while other real-money gaming apps remain on the periphery.
A Google spokesperson stated that the company is looking to provide a platform to the local developers and hopes to build a safe and enjoyable experience for its user base while exploring new avenues.
"We are constantly exploring ways for local developers to build successful businesses and offer delightful experiences on Google Play. Through this pilot program, we are taking a measured approach that will help us collate learnings and retain an enjoyable and safe experience for our users," a Google spokesperson said to Business Today.