The Casino Association of Nepal, led by Chairman Binod Shrestha, donated Nepalese Rs 35 lakh (Indian Rs 21.85 lakh approx) to the PM's Disaster Fund on Tuesday, November 7 to support relief efforts in the earthquake-stricken Jajarkot region in the country's north.
Seven casinos – Deltin Casino, Mahjong Nepalgunj, Casino Mahjong, Casino Pride, Casino Palace Nepal, Casino Bally's and Casino Vegas – came together to contribute Rs 5 lakh each to the relief fund, reported myRepublica. The representatives of all the casinos involved met Prime Minister Pushpa Kamal Dahal and handed over the cheque to him.
Jajarkot was hit by a magnitude 6.4 earthquake on the night of Friday, November 3, killing more than 150 people and damaging several properties. So far, the region has witnessed more than 466 aftershocks as per some reports.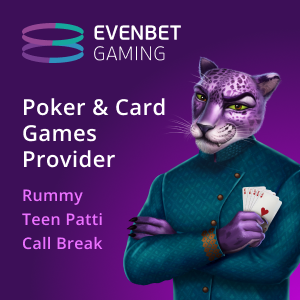 Nepal casinos pose high risk of money laundering: APG report
A report on anti-money laundering and counter-terrorism financing released in September of this year by Asia/Pacific Group on Money Laundering (APG) stated that the country needs to put in more measures to oversee non-financial businesses, including casinos.
The report highlighted that there was lack of clarity about the legal status of the casino regulatory system. It also stated that the administration needs to take stringent measures while issuing licenses.
"In the last five years, 19 new casinos have been approved licenses with none declined. Limited information was provided regarding the steps taken when considering applications," the report stated.
Moreover, the casinos are required to register themselves with the Nepal Rastra Bank (NRB) under foreign exchange regulations. However, only six casino operators who run a total of 10 casinos have obtained the requisite license, the report mentioned.