Macau, ever since the addition of new casinos in the early 2000s has been recognised as the undisputed leader of the casino industry, not just in Asia but across the world. But with Beijing now looking to move the enclave from gaming revenue-dominated economy, the sector is expected to contract in the coming years. Under the new gaming regime announced this week, the license period is decreased to 10 years from 20.
The zero Covid19 policy of China also impacted the gaming sector in Macau. Japan which was expected to benefit from the slowdown of Macau, has so far not met the expectations. But there is one destination – the Philippines that is expected to largely exploit the vacuum left by Macau.
The Philippines industry is still small when compared to Macau at its peak – Macau made revenues of US$45 billion in 2013 while the Philippines' peak gross gaming revenue at US$4.3 billion in 2019.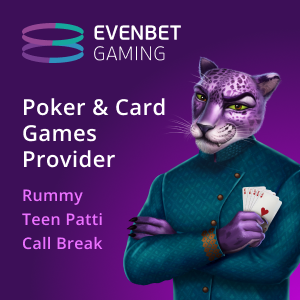 Gambling is regulated by the Philippine Gaming Corporation (PAGCOR). This regulator is responsible for the regulation and monitoring of various forms of gambling including those played in the country's casinos. Under the regime of President Gloria Macapagal-Arroyo (GMA), the South Asian country began liberalizing the gambling market to international bidders. The liberalisation led to the development of integrated gaming resorts such as City of Dreams (COD) Manila, Okada Manila, Resorts World Manila, and Solaire Resort and Casino.
As part of Chinese President Xi Jinping's anti-corruption drive, proxy betting, and offshore and online gaming have been prohibited in the Macau Special Administrative Region, since 2016 and casino operations are under regular scrutiny by Beijing.
Philippines casino industry is linked to Bangladesh Bank cyber heist
The actions in Macau have encouraged the gaming operators to look for green pastures. 56+ Philippine Offshore Gaming Operations (POGO) licenses were issued to Chinese companies situated all over the country. These factors also helped spur the rise of gross gaming revenues (GGR) of brick-and-mortar casinos in the Philippines and the number of Chinese nationals directly (players) and indirectly (employees) involved with POGO (The Chinese Wave in The Philippines / Aaron Jed Rabena). Chinese also form the majority of tourists visiting the former Spanish colony.
But the booming industry is accused of large-scale money laundering with the infamous $91 million Bangladesh bank cyber heist linked to casinos in Manila. A report by IMF this month said international confidence in the country could diminish from insufficient supervision and monitoring of casinos, the gaming industry which could be abused for financial crimes. The country is currently on the Financial Action Task Force (FATF) grey list accused of not having laws to control money laundering and terror funding. It was previously on the grey list from 2000 to 2005.