The English top-flight football league announced yesterday that all Premier League clubs have decided to cease sporting gambling advertisements on the front of their matchday uniforms starting 2026–27 season. However, clubs will still be permitted to promote gambling brands after the cutoff date in places like shirt sleeves and LED advertising.
"Premier League clubs have today collectively agreed to withdraw gambling sponsorship from the front of clubs' match day shirts. The announcement follows an extensive consultation involving the league, its clubs and the Department for Culture, Media and Sport as part of the Government's ongoing review of current gambling legislation," the league said in a statement.
"To assist clubs with their transition away from shirt-front gambling sponsorship, the collective agreement will begin at the end of the 2025/26 season," the statement added.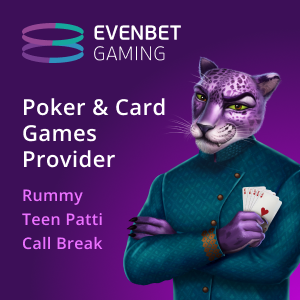 As of now, online betting websites such as Fun88, Betway, Stake and others sponsor eight of the 20 clubs in the league, the value of which is believed to be £60 million annually. A white paper on gambling regulation is also scheduled to be released by the UK government soon.
Prior to his resignation in July of last year, former Prime Minister Boris Johnson had agreed on the majority of changes to the Gambling Act, 2005 which caused the delay in the release of the white paper. Ministers have indicated that limitations on jersey sponsorship would not be included in the white paper if the voluntary agreement is achieved, according to the BBC.
A new code for responsible gambling sponsorship is also being developed by the league in collaboration with other sports. Secretary of State for Culture, Media and Sport, Lucy Frazer also lauded the decision by the Premier League.
"The vast majority of adults gamble safely, but we have to recognize that footballers are role models who have enormous influence on young people," said Frazer.
"We want to work with institutions like the Premier League to do the right thing for young fans. We will soon bring forward a gambling white paper to update protections for punters and ensure those who are at risk of gambling harm and addiction are protected," she added.