In a surprise win for India's online gaming industry, PM Narendra Modi has asserted that India needs to contribute more to the world of gaming by designing and producing more games in the country.
"Most of the online or digital games available in the market today are not Indian in concept," rued PM Modi, arguing that these games promote violence. He also posited that games are leading to stress amongst people. 
This development has flown in on the heels of the release of Krafton's Battlegrounds Mobile India; a remodelled version of the much-controversial and banned game PUBG; Player Unknown's Battlegrounds which the gaming world is already excited about.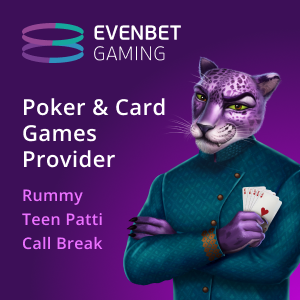 In his talk, he touched upon various subjects related to gaming and added, "Today the world wants to understand the present potential of India, the art-culture of India, the society of India in a better way. Our toys and gaming industry can play a big role in this."
While PM Modi is extending his 'Make In India' vision to games, it is important to highlight that India has witnessed a string of game developers who have created games like Raji too. There was no comment as to whether the government has any plans of introducing any initiatives—like tax cuts or subsidies to promote game development in India.
While game developers must heed his call to create Indian games that can be on par with the international counterparts, it is time to ponder on ways to promote it via policies and subsidies that can substantially incentivize the gaming community.
Earlier in the month, KPMG launched a report that shed light on online gaming segment, which has grown at a rapid pace in the last 3-4 years and is now competing with traditional forms of entertainment for the share of time spent on media and entertainment in a day.
While the COVID-19 induced lockdowns had an adverse impact on the economy and traditional segments of the M&E industry, online gaming as a segment got a leg up in terms of both consumption and partly, monetization.
This is evident from the fact that India had the highest game downloads in the casual mobile gaming sub-segment in the world (excluding China) in 2020, with Q1-Q3 2020 downloads standing at 7.3 billion, accounting for 17 per cent of the global mobile game downloads. Further, the monthly active users for the top 100 mobile games and the time spent on online gaming, are higher by 10-15 per cent post lockdown 2020, indicating the establishment of a new normal.
Gamers across demographics took to online gaming as a means to connect with family and friends, with the supply side also playing its part, in terms of multiple titles getting multiplayer features, with a social layer to them, to encourage group consumption. With India experiencing a second wave of the COVID-19 pandemic currently, it is envisaged that the consumption of online casual gaming is likely to continue being robust, helped by the robust digital infrastructure that India has, and the continued investments by Indian and global developers and publishers in making world class games available to the Indian gamer.
The report claimed that the overall online casual gaming sub-segment in India stood at a size of Rs 60 billion in FY21 and is projected to grow at a CAGR of 29 per cent over FY21-25 to reach a size of Rs 169 billion.
The report defined the online casual gaming sub-segment in India, and the various lens through which this definition can be seen. It also throws light, on online casual gaming's projected growth potential in terms of revenues & user base, key growth drivers, current challenges and explores evolving themes such as cloud gaming, outsourcing of game development, platform plays, multi-game platforms and AI (Artificial Intelligence) in casual gaming.
Additionally, it also placed a specific emphasis on outlining the understanding of the monetisation models around both advertising and consumer spends, and how India's movement up the casual gaming maturity curve is likely to help in improved monetisation across the board. It also highlights, the emerging phenomenon of rewarded advertisements as a means to strike a balance between monetisation and game experience, as advertisement revenues remain a unique feature to the Indian online casual gaming sub-segment.