A constable deputed in the quick response team (QRT) of the Ferozepur police has won ₹1 crore in lottery, ticket of which he had bought from a vendor near Ludhiana railway station, reported Hindustan Times.
According to reports, Kuldeep said he came to know about the lottery results on Tuesday evening while on duty. "I received a call from the vendor, Gandhi Traders, telling me that I won the first prize in the Nagaland state lottery. I came to Ludhiana today to fulfil the formalities to receive the amount," he was quoted by Hindustan Times.
Lottery is legal only in handful of states including Punjab. Punjab along with Kerala and West Bengal permit only paper lotteries.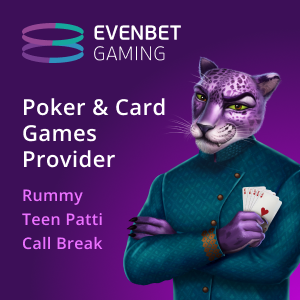 "My mother Baljinder Kaur had asked me to buy a lottery ticket six months ago and since then, I have been trying my luck. I used to buy Nagaland state lottery tickets whenever I came to Ludhiana. I had always hoped that I would win a huge amount one day, but never thought that it would be ₹1 crore. Four months ago, I had won ₹6,000 and was very excited," Kuldeep was quoted.
In a similar incident last week, a 50-year-old man from Kerala's Kozhikode struck gold when he won Rs 1 crore in a lottery just hours before selling his house to pay off his debt. Mohammed Bava, who is a painting worker in Manjeshwaram won a lottery prize through Kerala State Lotteries.
Bava was entrapped in a debt of Rs 50 lakh after the construction of his dream house of 2,000 square feet and the wedding of his two daughters. He had taken loans from banks and relatives and had also borrowed money to send his son Nizamudheen to Qatar, according to reports by Mathrubhumi.