Noida-based NGO, Social Organization for Creating Humanity (SOCH) recently organised an awareness program at City Heart Academy School and Star Coaching Center Kasba Dadri.
The awareness program mainly focused on online gaming, gambling, betting, and its harmful effects. The main focus of the program was to create awareness among youth to not fall into the trap of online gaming.
Many of these online games, betting and gambling aspects can get young people addicted and lead them down a path of financial loss. The activity which started as a hobby has now turned into mainstream activity with the rise in the online gaming sector; almost everyone is now playing some kind of online game.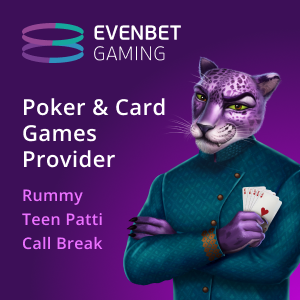 These online games also pose several socio-economic problems like people wasting money, addiction to gambling, theft or in some cases, people who lost money and went in debt have taken extreme steps.
The NGO has also revealed that they will be holding these kinds of awareness programs from time to time to create even more awareness among youth.
SOCH had previously filed a Public Interest Litigation (PIL) against the recent amendments to the online gaming rules by MeitY, claiming that the new online gaming rules are inadequate and outside the legislative scope of the government.
The NGO also criticised the plan to form Self-Regulatory Bodies (SRBs) to overlook the gaming market as they did not like the concept of giving power to organizations funded by the gaming firms.
Moving on to the advertisement for illegal betting websites, the NGO lauded the efforts by the Ministry of Information and Broadcasting (MIB) to issue advisories to OTT, TV service providers and digital media to not broadcast advertisements for the gambling platforms in a letter to Prime Minister Narendra Modi.
They also appreciated the government banning domains of several of these websites but stated the concern of these websites using mirror domains to bypass the ban and still operating in the country under surrogate brands.
SOCH provides a list of recommended actions that can be taken directly by the Prime Minister to curb the risk of online betting websites luring in more people.