Sportradar, a sports betting and technology firm, reported a 30 percent increase in y-o-y revenue, reaching $781.3 million. The EBITDA also saw a rise of about 23% to $134.6 million, which is roughly in line with the company's projections. The US contributed to 78% growth, while rest of the world (ROW) added 26%.
Despite the growth, the company also suffered a modest decline in earnings for the year, falling to $11.11 million from $13.54 million in 2021. However, the firm now anticipates revenue of $954.1 million to $973.2 million moving forward, with adjusted EBITDA projected to be between $166 and $176 million.
Sportradar CEO Carsten Koerl spoke on this development, saying, "I am very pleased with our strong results driven by exceptional execution this past year. We saw excellent performance across all of our key performance metrics despite challenging macroeconomic conditions, including a second consecutive quarter of positive adjusted EBITDA in the US," according to agbrief.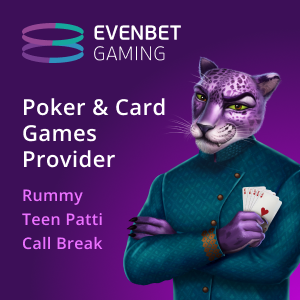 Notable partnership for the group included, FanDuel for official NBA data, racing group NASCAR, Australian premier cricket competitions and Tennis Data Innovations along with acquisition of AI and iGaming solutions company Vaix.
The group's fourth quarter statistics reveals that US market earned $43.58 million, up 77 percent annually, led by a rise in cross-selling non-data items to betting operators' and a growth of the industry's total size as additional US states legalized gambling.
With an adjusted EBITDA profit of $4.55 million, the firm made a profit in the US after a loss of $8 million in the previous quarter.
Revenue from ROW increased by 29% annually to $112 million due to sales of the group's Managed Betting Services (MBS), which increased by 83.5% annually to $40.5 million.
With revenue rising 17% to $44.22 million in Q4 22, the group's audiovisual division also experienced growth thanks to cross-selling content and portfolio sales to existing clients. EBITDA for the segment increased 20% annually to $12.6 million.
To further this growth, experts have opined that an exponential rise in revenue from current levels will most likely occur if the company tries to shift itself from its current waterfront distribution model for betting.