The 2023 edition of the Asia Cup commenced on Wednesday, August 30. In the second match, 1xBat, surrogate for an illegal betting brand 1xBet, was spotted sponsoring Sri Lankan team. While there are regulations in Sri Lanka regarding illegal betting, brands often find ways to advertise through their surrogate brands.
Crores of people around the continent watch the Asia Cup. Thus, 1xBat found sponsoring a participating team as a way to lure the users into betting. 1xBat represents itself as a sportswear brand, and eventually redirects its users to the illegal betting site. Cricket fans eventually visit the surrogate site, and then gradually get attracted to bet on cricket and other sports.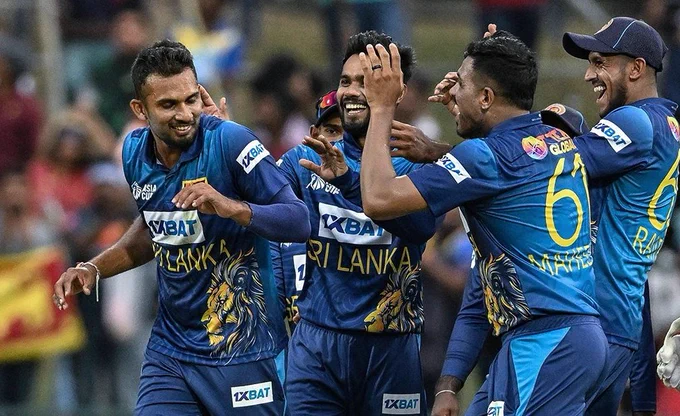 This is not the first time that a surrogate brand has been seen as a sponsor in Sri Lanka. In July, the Test series held between Sri Lanka and Pakistan was filled with illegal betting ads. In fact, the surrogate brand has onboarded cricketers like Yuvraj Singh and Suresh Raina to endorse their brand.
Although, the Sri Lankan government is working to stop illegal gambling activities, brands like 1xBat survive owing to weaker regulations. Now, it remains to be seen, if illegal betting brands and their surrogates ever stop duping their users.
Betting brands also sponsoring local cricket leagues
India is a Cricket-crazy nation, which has given rise to many local and regional T20 tournaments. Recently, local leagues in Saurashtra, Karnataka, and Tamil Nadu onboarded illegal betting brands as their sponsors. Streaming and broadcast partners also ads for such brands between overs.
Cricket's rising fanbase and fame suggests that such betting brands will sponsor teams and leagues. What's more interesting is that these brands represent themselves as legal and completely safe to play. Innocent people, then download these apps to place bets, and end up undergoing losses. By the time they realize their loss, they become addicted to playing and further keep losing their hard-earned money.
People who are unsure of illegal and banned betting brands can check here.