The UK government has said it will publish a White Paper on gambling reform in the coming weeks, reported The Morning Star. The government announced the review of the 2005 Gambling Act in December 2020 amid concerns that too many people are suffering significant harm from betting addiction.
The prime minister is set to announce restrictions on the industry as part of the review of the 15-year-old law amid claims that current regulations require changes to accommodate the growth of online betting.
Also read: Bet365 boss gets $300 million in annual salary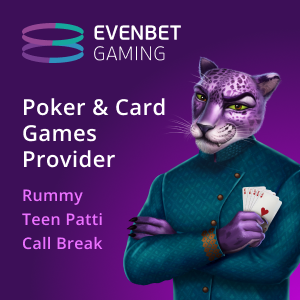 A few days back, the Gambling Commission announced that it will move away from a dedicated manager system. Earlier new guidance was issued on customer protection to operators. New rules regarding at-risk customers were announced in April and are expected to come into force on 12 September 2022.
The reports also state that proposals to prohibit gambling companies from shirt sponsorship were set to be rejected in favour of reaching a voluntary agreement with Premier League clubs, while also keeping the option of legislation in reserve.
Gambling With Lives-affiliated (GWL) campaign group The Big Step recently launched Football Supporters Against Gambling Ads (Football SAGA), to galvanize support to put a stop to gambling advertising in football.
Earlier, we reported that gambling and betting companies in the United Kingdom will be soon banned from using advertising featuring top footballers or personalities expected to create a 'strong' appeal to under-18s,
Also read: Betting website ads in PSL raises eyebrows in Pakistan
A spokesperson for the Department for Digital, Culture, Media & Sport refused to comment on speculation but added: "We are undertaking the most comprehensive review of gambling laws in 15 years to ensure they are fit for the digital age. We will be publishing a White Paper as part of a review of gambling legislation in the coming weeks."
The government will reportedly announce measures including limits on betting amounts, a ban on free bets and VIP packages for those who incur heavy losses, as well as "non-intrusive" affordability checks.
Also read: The legality of Dafabet, Bet365 in India
An NHS survey in 2018 showed there were about 245,000 problem gamblers in England. A Public Health England study last year estimated there are 409 suicides a year associated with problem gambling. Campaigners want a new levy on the industry to fund research and treatment for problem gamblers.