A 31-year-old car driver committed suicide after allegedly losing INR 20 lakhs to online rummy. The victim was identified as S Murugan, a resident of Bharathidasan Street in East Tambaram, Chennai. Murugan worked as an auto driver for some time. He ended up taking menial jobs and driving cars to earn more money.
Police said Murugan's mother noticed him glued to his phone and investing in card games online. He reportedly borrowed huge amounts from his friends to invest in online games, as per a report on Times of India. The Selaiyur police have registered a case and sent the body to the Chromepet Government Hospital for a postmortem.
The Madras High Court on 3 August 2021 struck down in its entirety the amendment to the Tamil Nadu Gaming Act which banned online games including online rummy and online poker with stakes, in what many in India's online gaming business described as a landmark verdict.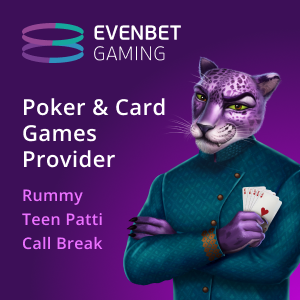 The Court said that by imposing a wide-ranging, complete ban, the amendment has failed the least intrusive test and fallen afoul of Article 19 (1) (g) of the Constitution. Court noted that the challenged amendment was capricious, irrational, excessive, and disproportionate.
The government had filed an appeal with the Supreme Court on the matter. In the appeal, the government raised the issue of youth suicides due to online gambling addiction as one of the reasons for enacting a ban.
The Madurai Bench of Madras High Court days after the quashing decision stated that it expects the Tamil Nadu government to bring in law within six months to ban online gaming for stakes in the state after S Muthukumar, a Madurai-based advocate, in a petition sought to impose a ban on online rummy.
The petitioner Muthukumar argued that several youngsters were addicted to playing online rummy especially due to the lockdowns. He also added that health was affected by constant online gaming, leading to suicide in some cases. Thus using the grounds for a ban on such online games.
A division bench of Justice N Kirubakaran and Justice K Pugazhendhi responded to this saying that the previous Tamil Nadu government had acted promptly in imposing a ban on online rummy and the current Law Minister has categorically stated that the DMK-led government will bring in a fresh law to enforce the previous guidelines. However, the government decided to file an appeal instead of enacting a new law.