A deadlock between Punjab Governor Banwarilal Purohit and the AAP government headed by Chief Minister Bhagwant Mann, has led to a roadblock in implementing the new GST regime of 28% for online gaming, casinos, and racecourses.
Local media reports indicated that the Governor had sought a clarification on why the proceedings of the GST Council meeting held in July were not appended with the draft bill sent for his approval.
Withholding approvals to three money bills, in a letter to Chief Minister Bhagwant Mann, the Governor pointed out that he has already through his previous letters indicated that the calling of such a session was patently illegal, against the accepted procedures and practice of the legislature, and against the provisions of the Constitution.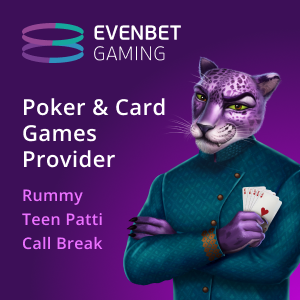 The Hindu reported that Mr. Purohit even cautioned the Chief Minister, saying that in the event of the persistence of the government to continue with the patently illegal session, he would be compelled to consider an appropriate course of action including reporting the matter to the President of India.
The new GST regime came into effect on October 1 by a notification of the central government. While CGST, IGST amendments were done by the the central government, states are required to amend their respective SGST laws to enable collection of SGST on revised rates.
At present there is an ambiguity on SGST collections at revised rates in the states like Punjab while experts have recommended collection at revised rates despite the absence of specific SGST amendment to avoid any legal hurdles.
To correct the anamoly, Punjab is required to amend the SGST Act, 2017 at the earliest but the deadlock between the Governor and the Chief Minister appears to prevent any resolution in the near term.