After yesterday's Rs 11,139 crore tax evasion notice, listed casino and hospitality operator Delta Corp has now received another tax evasion notice. This time the Directorate General of GST Intelligence (DGGI) has sent a notice amounting to Rs 5682 crores. The notices have been sent to three of Delta's subsidiaries.
The revelation was done in an exchange filing on Friday, September 22. The company revealed that its subsidiaries Casino Deltin Denzong, Highstreet Cruises and Delta Pleasure Cruises are now handed a GST evasion notice.
Even the earlier tax notice exceeded Delta's consolidated turnover of the last 10 years. With new notices, the alleged tax evasion amount now sums up to Rs 16,822 crores.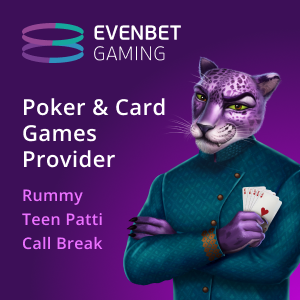 DGGI has now asked Delta Corp to pay the tax shortfall with interest and fines. A show cause notice will be issued under Section 74(1) of the CGST Act 2017, and Goa SGST Act 2017 against the company/subsidiaries if it fails to pay its dues in a timely manner, as per CNBC-TV18.
The company has announced their plans to follow legal route to challenge the GST notice as the GST demand is based on gross bet value and not gross gaming value which was levied recently.
Delta Corp has said that the tax demand from GST authorities are arbitrary and in violation of the tax law. The recent changes on GST rates also do not put the real money gaming companies in a good position.
GST notices to be sent to over 30 RMG firms
This has come soon after the Supreme Court put a stay on Karnataka HC's order against Gameskraft GST notice. The GST authorities have again started further proceeding in the matter. Further, they also announced that they will be sending similar notices to over 30 more firms.
The GST department is expected to hand remaining notices to the other gaming companies soon. Further developments in the matter are yet to be observed.