Gameskraft in a filing before the Supreme Court said the GST Department construct of skill games losing relevance when played for stakes runs counter to the 70 years of jurisprudence evolved by the Supreme Court.
Responding to GST Department's appeal against Karnataka High Court decision quashing GST notice issued to GamesKraft, the Company said organising skill games is protected under Article 19(1)(g) of the Constitution.
Relying on decades old RMDC Chamarbaugwala cases, Gameskraft said competitions which involve substantial degree of skill are not gambling activities. The Company said the department's interpretation of Chamarbaugwala and Satyanarayana, MJ Sivani cases is erroneous.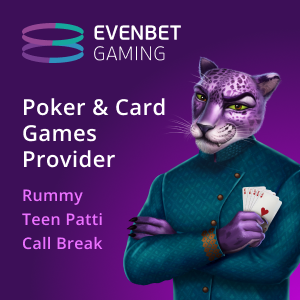 The Bengaluru based Company said "Games of Skill", "Gambling", and "Games of Chance" have developed meaning in judicial parlance and the interpretation must be limited to legal sense, instead of general parlance.
Gameskraft said the department's contention are with inherent contradictions and it is not a supplier of actionable claim involving betting and gambling but is an intermediary facilitating skill based gameplays between players on its online platform.
Referring to the recently amended Rule 31A of CGST Rules, the Company during the disputed period it didn't prescribe the valuation for online games.
Gameskraft said the interpretation of the department would lead to tax liability of Rs. 28 for every Rs. 10 earned by it.
Tax authorities in response have claimed that Gameskraft cannot cite hardships to avoid tax payment of Rs 21,000 crores. The authorities have relied on past precedents in tax laws to support this argument.
In a rejoinder response running into several pages, the department said the Varun Gumber case had no connection with the GST and the decision cannot preclude the department from initiating investigation against the online gaming platforms including Dream11.
The matter was supposed to be heard tomorrow by a bench headed to CJI Chandrachud, however, due to constitution bench hearings the matter may not come up for hearing.