The Indian government is set to tighten the noose around illegal offshore gambling companies as the Ministry of Electronics and Information Technology (MeitY) is exploring the idea of issuing an order to fintech and payment companies to block the access of their payment gateways to non-permissible online games.
The latest provision will help the government hasten its crackdown on platforms which offer wagering on any outcome. While the government is trying to eradicate online real money games of that nature, the latest move to ban payment gateways will further disincentivise internet service providers from allowing betting and gambling companies.
"There will be a notification or an order that a non-permissible game should not be given the ability to gateway through a financial payment gateway. If you are not permissible on the Indian internet, it is not just for the users to not access it but also for gateway into any other application into India," an anonymous MeitY official said, as quoted by The Economic Times.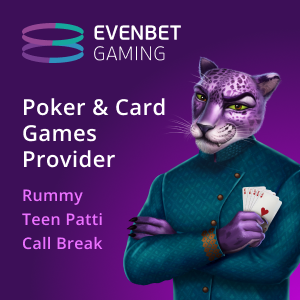 MeitY had released the draft online gaming rules in January this year and notified the amendments earlier this month on April 6. The final rules allow the provision of appointing several self-regulatory organisations (SROs), which will be responsible for declaring online games permissible or non-permissible.
"Even though legitimate online gaming companies may comply with the new rules, some illegal actors may continue to operate using payment gateways to operate in India. There is a need to stop these entities from operating," said a co-founder of an Indian online gaming company, who did not wish to reveal his identity.
While the new provision will be a welcome addition to the government's policy of banning illegal online gambling and betting platforms, it will also help recognise real money games which will be deemed permissible by the SROs. Rameesh Kailasam, CEO, of IndiaTech.org, feels that the new rules will help the RMG companies establish themselves in the online gaming community as the current state interpretations hinder banking services on these platforms.
"Hopefully, for the RMG sector, if their games are allowed under the new rules, then it should lead to ease of banking services as well. The banking system today is still a bit risk averse for the likes of gaming and related services, primarily due to various state interpretations. With the new set of rules coming, the banking system should become more accommodative towards those compliant games to start with," said Rameesh Kailasam, CEO, of IndiaTech.org, a body representing internet companies.
Kailasam also stated that all the stakeholders involved such as banks, payment companies, tax authorities, governments and law enforcement agencies should have proper coordination and be prompt when it comes to applying the rules so that it becomes easier for companies covered by the rules to smoothly conduct their business.
Meanwhile, since the last few months fintech companies and banks have been proactively blocking access of payment gateways on platforms which fall in the grey areas of the regulations in the online gaming space, payment industry executives revealed.