Major online gaming platforms have started geo-blocking access to their services to users in the state of Tamil Nadu due to implementation of Tamil Nadu Prohibition of Online Gambling and Regulation of Online Games Act, 2022.
The bill was approved on April 10 and was brought into enforcement on April 21. Under this law, any game that contains stakes will be deemed as gambling and thus banned from the state. In the same vein, despite involving skills, the games like rummy and poker were outlawed as illegal, as they involved monetary aspect.
With even games of skill banned in the state labelled as gambling, online gaming platforms like A23, Classic Rummy, and PokerBaazi have all put a complete restriction on their paid games in the state for the time being.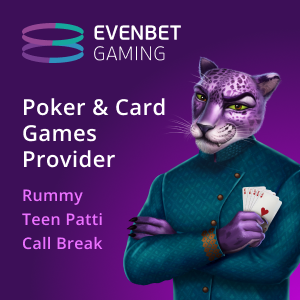 Minister of State for Ministry of Electronics and Information Technology (MeitY), Rajeev Chandrasekhar, recently announced the new online gaming rules that will be used to regulate online gaming moving forward.
During a meeting with online gaming experts and stakeholders, Chandrasekhar was asked about states not complying with new rules, to which he replied that a state connote regulate the internet, therefore it's no use for a state trying to regulate online gaming.
The statement has led many to believe that some major legal battle might happen in the upcoming months regarding the new law in Tamil Nadu. Other states like Andhra Pradesh, Telangana, and Kerala had also banned real money games, but the court later uplifted the bans, thereby allowing the platforms to operate freely.
Act related to online gaming was much-awaited in the state
The Tamil Nadu Prohibition of Online Gambling and Regulation of Online Games Act also went through some rough stages before finally being approved and implemented. An ordinance was originally formed back in October 2022, which was promulgated by the Governor.
But later when the ordinance was made into a bill, the Governor did not provide his assent for more than four months and sent the bill back claiming the state do not have the authority to pass the bill.
The bill was then passed again in the legislative assembly and sent to the governor. This time, under Article 200 of the Constitution, the Governor gave his approval and the bill was gazetted and brought into effect with the help of the new Online Gaming Authority set up by the state government.
As of now, the Online Gaming Authority regulates online gaming in state and have the power to issue show cause notice to online gaming providers. Anyone offering online games that are banned will be liable for a fine of Rs 10 lakh or three years of imprisonment, or both.