Appeals from the decisions of Madras and Karnataka High Courts on the constitutional validity of a blanket ban on online skill-based games for money are expected to witness a high-stakes battle in the Supreme Court in the coming months. Almost all of the best senior counsels in the country have been engaged by either side in this make-or-break matter for the online gaming industry.
Representing the online rummy, poker and fantasy sports companies and gaming federations are senior counsels such as Dr. Abhishek Manu Singhvi (also a Rajya Sabha Member of Parliament from Congress party); C. Aryama Sundaram; former Attorney General of India Mukul Rohatgi; Arvind Datar; Sajan Poovayya among others.
On the other hand, the Karnataka government has enlisted the services of eminent senior counsel Shyam Divan who, along with Advocate General Prabhuling K. Navadgi, is expected to put up a strong defense on behalf of the state government. On the other hand, the Tamil Nadu government has engaged former Law Minister and senior counsel Kapil Sibal along with law officers of the state government.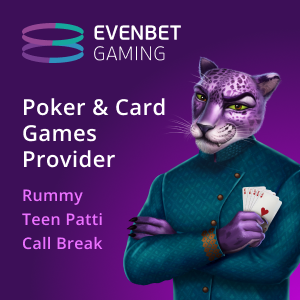 While contending that online games are played for stakes, even if they are skill-based, the central government has pressed into service Additional Solicitor General of India (ASG) N. Venkatraman contends that offering online real money games amounts to betting and gambling for GST purposes. It is speculated that Solicitor General Tushar Mehta or Attorney General of India R. Venkatramani may also appear in the GST-related.
While the high voltage battles in a few High Courts and Supreme Court are expected to continue over the next several months, the Tamil Nadu government's decision to engage Sibal as its lead lawyer for matters pertaining to both the appeal against the 2021 Madras High Court order on amendments to the old Tamil Nadu Gaming Act as well as writ petitions in the Madras High Court on new legislation specifically for regulating Online Games passed by the state government this year is surprising.
Sibal, a former cabinet minister in the UPA government at the center and until recently a senior Congress leader (who is now an independent Rajya Sabha member from Uttar Pradesh), reactivated his legal practice after losing out his ministerial post and facing defeat in the 2014 Lok Sabha elections and is considered one of the leading senior counsels in the Supreme Court.
However, before accepting a brief from the Tamil Nadu government earlier this year to defend the state government's law to ban all kinds of online games, including skill games for stakes or wagers, Sibal had in 2014 appeared for leading online rummy company Head Infotech India Private Limited (now Head Digital Works Private Limited) in the Supreme Court.
Appearing on 12th and 13th August 2014 in the matter Director General of Police, Tamil Nadu V. Mahalakshmi Cultural Association, Sibal, on behalf of Head Infotech (which runs the online rummy platform Ace2Three or A23), vociferously argued that the game of rummy, played online, whether for stakes or otherwise, would not amount to an offense of gambling and betting.
Eight years later, Sibal is arguing against the same companies he represented on the same issue but taking a diametrically opposite position. This time, the senior advocate and Rajya Sabha MP is contending that online rummy played for stakes amounts to being a game of chance and betting and can be banned by the state government. The Tamil Nadu government has not provided any view or reasons for engaging Sibal in this matter.