Illegal gambling and betting portals whose domains were blocked by the Ministry of Electronics and Technology (MEITY) continue to operate in the country with change of domain names.
In what could be regarded as an open challenge to the law enforcement, this weekend the illegal portal Fairplay, published a half page advertisement in the sports section of The Times of India and other major regional news dailies across the major metropolitan cities in the country.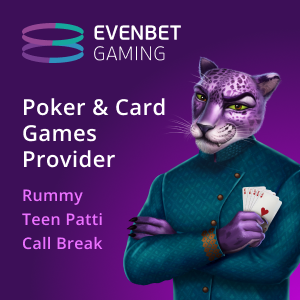 Such blatant promotion of the illegal gambling platforms violates the two advisories issued by the central government last year. Subsequent to the advertisement publication, the illegal portal posted snapshots of all promotions on its social media handles as PR exercise while the government remains as a mute spectator.
With IPL 2023 days away and WPL going on, all the illegal brands are on a marketing spree with significant marketing allocations to outdoor advertising. In cities like Bengaluru and Hyderabad, advertisements on bus shelters are primarily hot property for illegal betting portals used to penetrate the market and onboard users. The ten team annual cricket extravaganza is scheduled to begin on March 31.
Ads of illegal betting brands Wolf777, Cricadda, Khiladi.com, Lotus365 along with Fairplay are seen on outdoor advertisements across the major cities in the country. In a bid to focus on rural masses, the illegal betting brands are also marketing aggressively in tier III and rural towns.
Experts estimate that the industry is likely to incur losses in the range of Rs 4,000-5,000 crore annually if media houses comply with the government advisory on betting and gambling prohibitions.
These illegal gambling portals operate as fly-by-night operators and violate laws like the Prevention of Money Laundering Act of 2002, Foreign Exchange Management Act of 1999, Payment and Settlement Systems Act of 2007, Consumer Protection Act of 2019 among others.
Often local police are often not equipped to deal with aforementioned special laws and turn a blind eye to online gambling operators.