Deltatech Gaming, the owner of the online poker platform Adda52, saw losses for the first time in three fiscal years as it reported INR 4.4 Cr losses in FY22. The information was revealed in the draft prospectus filing with SEBI last Friday for a public offer of INR 550 crores.
In FY21 & FY20, Adda52 had reported profits of INR 15.95 Cr and INR 30 Cr respectively. It has seen two straight years of increasing expenses, while its income grew year-on-year (YoY) in FY21, before shrinking in FY22.
According to the financial statements, Deltatech Gaming made INR 137.23 Cr in revenue from operations in FY22, down 11.67% YoY from the INR 155.37 Cr it reported in FY21. Its other income stood at INR 41 Lakhs, down 41% YoY from the INR 69 Lakhs it had reported the fiscal year before. In all, Adda52 registered INR 137.63 Cr in total revenue, down from the INR 155.36 it reported in FY21.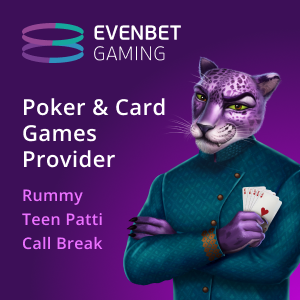 The company said it may not be able to achieve profitability in the near future, which may adversely impact the business and the value of the equity shares. The company said it launched Adda.games in the financial year 2022 which is characterized by changing technology, changing consumer preferences and the introduction of new games.
The company said it is required to continuously invest in organic growth through marketing and business promotion and to strengthen technology infrastructure. The company said it proposes to use INR 150 crores towards organic growth, through marketing and business promotion activities and INR 50 crores towards strengthening technology infrastructure.
Delta Corp earlier said the IPO  proceeds will be used to build a "dedicated war chest" to grow this business. The company which started as poker only website recently launched a multi-gaming platform and has, actively started the marketing, sales promotional activity, for the multi-gaming platform, which basically offers Poker and Fantasy League, Rummy, and other real money games, such as Callbreak, Fruit Ninja, the Slice Ninja.