Nikita Luther, a Delhi-based professional poker player, is set to appear on one of the most popular poker shows, Poker After Dark, which will air starting November 8. The series will be broadcasted on GGPoker's YouTube channel.
Poker After Dark started back in 2007 and soon became popular. In this edition, Luther along with 15 other professional poker players will face each other for a prize of $456,000. It is also to be noted that Luther is the first Indian player to be invited to the show.
View this post on Instagram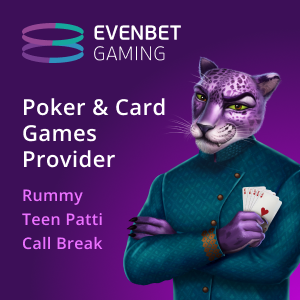 Luther, who is a brand ambassador of Natural8 India, is the only female poker player in India to have won a World Series Of Poker (WSOP) bracelet. She also ranked first in the Global Poker Index India Ladies of 2020 and has several notable achievements to her name in the world of poker.
Poker is not a game of chance, but a game of skill – Luther
How did Luther become a highly skilled poker player you would ask? Math! Luther is a math nerd, and once she found that poker and other card games are just one big math puzzle that people with knowledge and skill can solve and win, she was hooked.
Just like a majority of other people, she was also skeptical of playing any kind of gambling game initially. The first time she got a chance to play poker was at a friend's birthday party. "It was an 'aha' moment for me. I started playing the game and quickly realised that it was not a game of chance, but a game of skill. I enjoyed playing it," she said in an interview with CNBC TV 18.
With her newfound discovery, Luther started practicing in order to get better. Talking about her routine with The New Indian Express, she said, "For practice, I alternate during the week between playing online and watching masterclasses by poker professionals and game theorists. The masterclasses I can do for a few hours at a stretch, but the playing practice can go on from day to night".
There are a lot of misconceptions about poker and other games of similar nature in India. It should be noted that there is a difference between skill games and chance games which is also acknowledged by the Supreme Court.