In an interview with Mint, Amin Rozani, Founder & Group CEO of Spartan Group revealed that his company will launch India's first gaming NFT in the forthcoming IOPC. The India Online Poker Championship (IOPC) began as an online dimension to their offline event, India Poker Championship (IPC).
IOPC is the country's premier poker series that happens bi-annually. It first began as the marquee event in 2015, with a guaranteed prize pool of about INR 7 lakhs. Over the years, the event has grown by leaps and bounds with their 12th edition starting from 20 January 2022, offering players INR 30 Crore in guaranteed cash prizes.
Players from diverse backgrounds are taking part in IOPC. With IOPC being a marquee event and the biggest poker tournament of India, he shared in the same interview that the entire professional poker fraternity is eagerly awaiting and preparing for the same.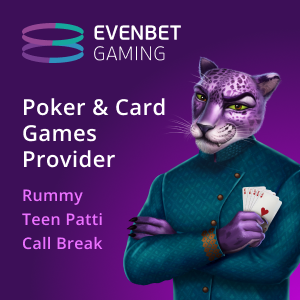 Sharing more details on Sparing being the first brand in the RMG sector that is integrating NFTs as part of their awards in IOPC'22, he told live mint that they are proud to pioneer in this field by adopting and bringing a futuristic concept like Web 3.0 and NFTs into the industry.
"While the technology is in itself at a nascent stage, there are promising aspects of NFTs that we see a strong association in the gaming industry. NFTs can pave the way for the gaming industry to evolve from a play-to-win model to a play-to-earn model and additionally, help evolve the real money gaming industry and its reward structure," he added.