Actor Mukul Chadda, who played Jagdeep Chadda in the Indian adaptation of 'The Office', was part of the Indian team for the International Federation of Match Poker World Nations Cup. The tournament was held in the Macedonian town of Gevgelija from 23-27 May.
Chadda shared the news on social media. He tweeted a few pictures from the tournament. In 2011, Chadda won the IPS (Indian Poker Series) Player of the Year title for his consistent finishes in their tournaments in Goa.
"Match Poker, a new format, is a variant of the popular Texas Hold'em game. It's a team sport and requires a lot of team-think and strategy. I was excited to be a part of Jagdeep Singh's Haryana Hawks team when they won the Match Indian Poker League in 2019. And when he asked me to once again help with strategy and be a part of the India team for the World Nations Cup, it was a too-good-to miss opportunity. Can't describe what it feels like to wear the India Jersey," Chadda was quoted by the Times of India.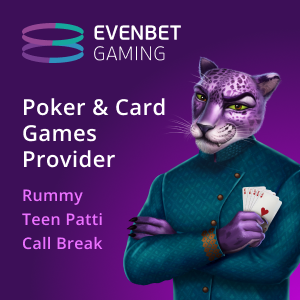 Mukul was last seen in 'Sherni', where he shared screen space with Vidya Balan. The film was directed by Amit V. Masurkar of 'Newton'. The actor will soon begin shooting the next season of the popular web series 'Sunflower' with Sunil Grover.
The Indian contingent comprised of Sajal Gupta, Loveleen Singh, Jagdeep Singh, Pratibha Arya,  Author and podcaster Amit Varma, Mukul Chadda, and Gaurav Kalra. In June last year, the Indian contingent finished first in the Asia qualifiers.  Gevgelija is a casino town which is often referred to as the Vegas of the Balkans.
Indian team stood 4th in the 2020 Virtual Nations Cup, being crowned Asian Champions in 2019 in Taipei. India recently launched the IPL version of Poker – Pro Match Poker league.