AIADMK leader and former Chief Minister E Palaniswami has demanded immediate promulgation of an ordinance to ban online gambling. In a series of tweets, the former CM asked how many more lives should be lost for the government to bring in a ban on online gambling. He said doubts are now raised if the formation of a study committee is intended to delay the new law.
ஆய்வு குழு அமைப்பதன் மூலம் இது காலம் தாழ்த்தப்படுகிறதா என்ற சந்தேகம் மக்களுக்கு எழுகிறது, இந்த விடியா அரசு குழு அமைப்பதிலேயே முனைப்பு காட்டுவதை விட்டு விட்டு , நிரந்தர தீர்வுகாக உடனடியாக ஆன்லைன் சூதாட்டத்தை தடை செய்ய அவசர சட்டத்தை இயற்றி,2/3

— Edappadi K Palaniswami (@EPSTamilNadu) June 11, 2022
Tamil Nadu Chief Minister M K Stalin on Friday constituted a study committee headed by Justice (Retd) Chandru. The members of the committee include a technical expert from the Indian Institute of Technology-Madras (IIT-M) Chemistry Professor, Sankararaman, Lakshmi Vijayakumar, psychiatrist and founder of Sneha, an NGO involved in prevention of suicide, and ADGP Vinit Dev Wankhede. The committee will submit its report in two weeks.
All the opposition parties in the state are united on the issue with even the ruling party affirming its commitment to enact a strong law. The ruling DMK has lambasted the AIADMK for enacting a weak law that could not stand scrutiny of the courts. CM Stalin said the law will be enacted this time that can stand scrutiny by the courts.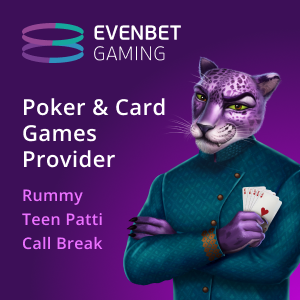 The Justice Chandru committee will look into the financial losses incurred while playing the game, suicidal tendencies of people who lose money, analyse the ill-effects of online rummy through data, and the impact of the advertisements on people to play the game.
Earlier this month, the Tamil Nadu government announced that it will form a special investigation team to inquire into the death by suicide of persons who were caught in a debt trap by online gambling. A Superintendent of Police from the Crime Branch-Criminal Investigation Department (CB-CID) would lead the SIT.
Tamil Nadu DGP C. Sylendra Babu recently warned the public that playing online rummy could lead to debt and suicide. The top cop in an awareness video said the number of people losing money and jewellery due to online gaming has increased in the last few months.