The Hangzhou Asian Games 2022 are currently under way. India is also taking part in many of the events, including four of the esports event out of seven planned this year. A total of 15 esports players represented the country across four games namely FIFA22, League of Legends, Street Fighter V and DOTA 2.
Here's a quick round-up of Esports events that India took part in –
Street Fighter V
Street fighter saw two players, Mayank Prajapati and Ayan Biswas, qualify for the event. The matches started on September 26 with Mayank facing Saudi Arabia's Rajikhan Talal Fuad T. The match ended in a close 1-2 defeat for Mayank which sent him to the lower bracket where he faced Al-Mannai Abdulla of Qatar and was sadly defeated and eliminated.
As for Ayan, he fought well against Nguyen Khanh Hung Chau of Vietnam in a 2-0 victory but failed to put up a show against Alrayfal Abdulrahman Salem A of Saudi Arabia. Ayan lost to Saudi's athlete in a 1-2 loss, which pushed him down to the lower bracket.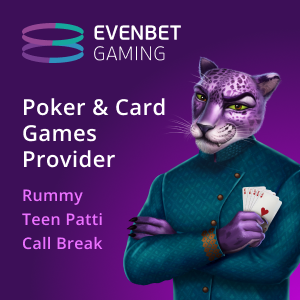 From there, Aryan defeated Nguyen from Vietnam, whom he sent to the lower bracket in the round. After that, however, he suffered elimination by Yeh Man Ho of Hong Kong.
League of Legends
Indian League of Legends team consisted Akshaj Shenoy, Samarth Arvind Trivedi, Mihir Ranjan, Aditya Selvaraj, Aakash Shandilya, and Sanindhya Malik. The team directly made their way into the quarter-finals, where they were matched with Vietnam.
The Indian contingent was not able to beat Vietnam. The loss ended their hopes for a position in the top three.
As of now, only five players are currently remaining from DOTA 2 team. The matches for DOTA 2 will start from September 29. Fans will be hoping to see Indians putting a fierce competition against the opponents in the upcoming esports events.
Esports is announced as official medal event for Asian Games 2026 in Aichi-Nagoya. And during the next edition, players will hopefully be more prepared.