The Hangzhou Asian Games 2022 will be held from September 23 to October 8, 2023 after being postponed last year.
Notably, esports is one of the sports to debut as a medal event in this edition of the Games. The category features seven games in which the best players from across Asia will face each other off and compete for gold medals in their respective games.
India has sent a 15-member esports contingent to represent the country. The players will be participating in four games, namely FIFA22, League of Legends, Street Fighter V and DOTA 2.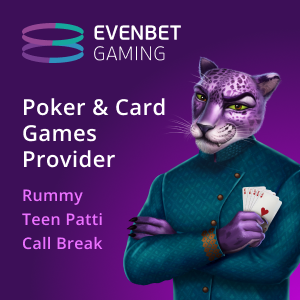 Originally, Hearthstone was also one of the esports titles chosen for the Games but was removed later. Due to it, two players representing India in Hearthstone – Shikhar Choudhary and Karthik Varma – had to drop out.
However, this is not the first time esports would feature in an international sports event. It was included as a medal event for the Birmingham Commonwealth Games 2022 and has secured a spot as a medal event for the upcoming Asian Indoor and Martial Arts Games (AIMAG) 2025 and the Asian Games 2026 in Aichi-Nagoya, Japan.
Esports event schedule at Hangzhou Asian Games 2022

Esports events will commence from September 24 and conclude on October 2. All the games will be taking place at the China Hangzhou Esports Centre and the event dates can be found below –
FIFA Online 4 – September 24 to 27
League of Legends – September 25 to 29
Street Fighter V: Champion Edition – September 26 to 28
DOTA 2 – September 29 to October 2
Dream Three Kingdoms 2 – September 27 to September 30
PUBG Mobile – September 27 to October 1
Arena of Valor – September 24 to September 26
India's 15-member esports contingent
Top 15 esports athletes from India, who proved their mettle at the National Esports Championships (NESC) hosted by the Esports Federation of India (ESFI), made the cut for the Asian Games.
Many of these players have already bested international teams during the seed rounds and secured favorable spots at the Games. Here are the players who will represent India in their respective games –
FIFA22 – Charanjot Singh and Karman Singh Tikka
League of Legends – Team Temple of Kings includingAkshaj Shenoy (Captain), Samarth Arvind Trivedi, Mihir Ranjan, Aditya Selvaraj, Aakash Shandilya, and Sanindhya Malik.
Street Fighter V – Mayank Prajapati and Ayan Biswas
DOTA 2 – Darshan Bata (captain), Krish Gupta, Abhishek Yadav, Ketan Goyal, and Shubham Goli.
Esports getting recognition in India
Up until a few years, esports was not as popular in India as it was around the globe. However, the players were resilient and achieved several feats across various esports titles.
The entry of PUBG Mobile and BGMI were also one of the turning points for the esports industry following a huge setback suffered when a player named Forsaken from the Indian CS:GO team by Optic Gaming was caught cheating at an international LAN event in 2018.
Over the years, many esports organizations have risen and sponsored some of the best players across the country in various domestic tournaments. Eventually, the teams started competing at international events.
The previous DOTA 2 roster from India secured a bronze medal at the Commonwealth Esports Championship 2022 while also competing fiercely across several other international events.
Fast forward to December 2022, esports was officially recognized as part of multi-sports events by the Indian government through a Gazette notification issued on 26th December 2022. It now comes under the Ministry of Youth Affairs and Sports.
Earlier this year, the Madhya Pradesh government launched India's first esports academy that would feature training programmes for gamers as well as courses for individuals seeking to build a career in the online gaming industry. Overall, esports is growing at a substantial rate in India. With the unban of popular games like BGMI, and the impending launch of Free Fire India, the growth pace is higher than it has ever been seen.