The Esportz Premier Series 2022 edition culminated earlier this year, as gamers from across India converged in Mumbai for the finale event, wherein Revenant Esports and Orangutan Gaming as the champions of the tournament. Featuring Influencer Showdowns, esports personalities making appearances, brand collaborations, gaming experience zones, and esports competitions, the event ended on a high.
After the good response received to the event, GIG WORK PVT LTD (A Capital Group Company) announced the roadmap for this year's edition of the Esportz Premier Series: India's Yearlong Esports Championship. This time round, the cumulative prize pool of the event is set at Rs 35,00,000 and will be played for five esports titles and four genres. The event began back in April 2023, and is set to conclude in January 2024.
The Esportz Premier Series has provided an open-for-all approach to the Indian gaming & esports community. A newcomer, an amateur, or a professional, all will be able to participate. The event also provides a platform for the gamers to develop and display their skills to compete at a higher level.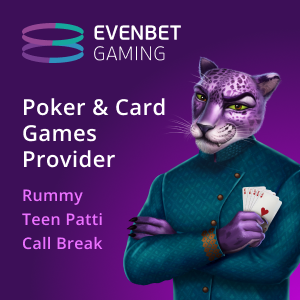 The 2023 edition is showcasing the players in a range of genres, including PC, Mobile, Console, and Sim Racing. Notably, Sim Racing has been added to the Esportz Premier Series for the first time with an intention to reach a broader audience. The featured games include esports titles such as Pokémon Unite, FIFA 23, Free Fire MAX, Counter-Strike 2, and Assetto Corsa Competizione.
Pokémon Unite and FIFA 23 have completed their set for this season with four online qualifiers. Notable qualified teams and players include TrueRippers, Team MG, S8UL Esports, and Clown 5 for Pokémon Unite, and Shubham Jadhav, Emaad Ahmed, Saransh Jain, and Charanjot Singh for FIFA 23. Meanwhile, Free Fire Max has just wrapped up its first qualifier, with TSG Army, Head Hunters, and TWOB earning their spots in the grand finale, leaving three more qualifiers yet to be played. In addition, Assetto Corsa Competizione and Counter-Strike 2 have commenced their initial qualifiers, each having a total of two qualifiers in total for this season.
"We are pleased to showcase the third edition of the Esportz Premier Series, and the expansion of our gaming genres and titles," said Santosh Smith, Director – Capital Group. "This year's event is set to be even more diverse than previous editions, with the addition of the Sim Racing genre and new esports titles. We look forward to welcoming gamers and keep supporting the Indian Gaming Community from all around to make the best of the opportunity."