Esports is becoming mainstream and Saudi Arabia is leaving no stone unturned in grabbing a huge pie of the market. Following on their past initiatives, the Crown Prince of Saudi Arabia, Mohammed bin Salman today announced the launch of the Esports World Cup that will be held annually in the capital city of Riyadh, starting mid-2024.
The announcement was made during the New Global Sports Conference in the Saudi capital. As per the press release, the Esports World Cup is intended to be the largest global event and will boost the gaming and esports sector. Further, it will help the largest country in the Middle East to move ahead in its plan to become an international gaming hub.
Saudi Arabia had previously announced plans to invest over $500 million to build an esports city in Riyadh. The primary goal is to improve the quality of local talent as well as attract major esports teams and players.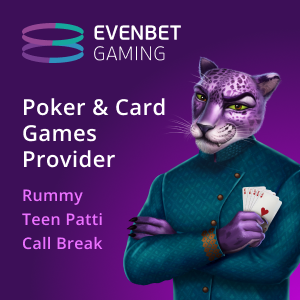 By 2030, Saudi Arabia plans to increase its gross domestic product (GDP) by more than SR50 billion ($13.3 billion) and create over 39,000 new job opportunities. The tournament is expected to give their plans a major push in that direction.
"The Esports World Cup is the natural next step in Saudi Arabia's journey to become the premier global hub for gaming and esports, offering an unmatched esports experience that pushes the boundaries of the industry," the crown prince said.
"The competition will enhance our progress toward realizing the Vision 2030 objectives of diversifying the economy, growing the tourism sector, creating new jobs in various industries, and providing world-class entertainment for citizens, residents, and visitors alike," he added.
The event will reportedly feature the largest-ever prize pool in esports and will also feature a variety of games from different genre. Not only the participating players, the spectators will also see a diverse set of activities and events to take part in. Meanwhile, more details about the event are expected to be revealed in early 2024.