Skyesports is bringing another Pokémon Unite tournament, with the top four teams of India battling it for the title of champions. The AMD Skyesports Showdown will feature S8UL, Revenant, Gods Reign, and Marcos Gaming.
The Skyesports Showdown, presented by global semiconductor manufacturer, AMD, will happen from March 6 to 10. It has been split into a Round Robin Stage and the Grand Finals.
In the Round Robin Stage, each team will face every other team twice. The top two teams from here will then advance to the Grand Finals on March 10 to crown as champion.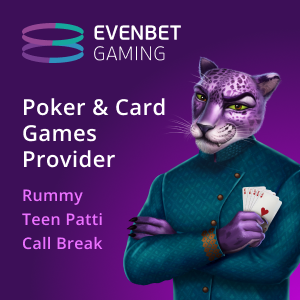 "After organizing the open-for-all Pokémon UNITE India Open, we are proud to bring the invited AMD Skyesports Showdown with the mobile game. Tournaments like these not only offer continuous esports action to fans, but also give a chance to teams to practice their skills. Pokémon UNITE has been growing its user base rapidly in the country, and we look forward to supporting the game with a structured esports roadmap," said Shiva Nandy, the Founder and CEO, Skyesports.
The tournament is a crucial stop for Revenant Esports and Marcos Gaming. The two teams recently finished first and second, respectively, in the India Qualifier of the Pokémon UNITE Asia Champions League 2023. They will now be representing the country at the Finals in Kuala Lumpur, Malaysia. The tournament is set to happen on March 18 and 19.
Thus, Marcos and Revenant will be looking to put in a great performance and test out different strategies in the AMD Skyesports Showdown before they head out to Malaysia.