Dream Capital, the venture arm of Dream Sports Pvt. Ltd., will reportedly be shutting its operations down soon. The news comes in the midst of implementation of 28% GST on online RMG firms, which came into effect starting October 1.
Notably, the tax burdens are speculated to strike down Dream Sports' profit by 80 percent. Additionally, a 40 percent snub in revenue is also expected during the upcoming results. This is bound to happen, as GST and other cost burdens will not attract many users to use their fantasy sports platform, Dream11.
To narrow the impact on revenue, Dream11 is now taking the tax toll off the users. They are doing this by providing users with a cash bonus equivalent to the GST dues. This move is expected to retain the platform's users during the ongoing ODI World Cup 2023.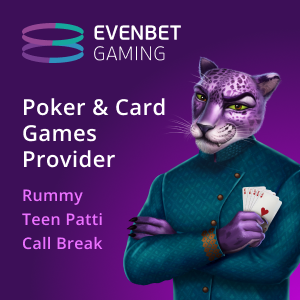 Coming back to Dream Capital, the venture fund was started a couple of years back. CEO and Co-founder Harsh Jain had declared that the fund will focus on investing in tech-based gaming startups.
According to The Economic Times, it is understood that Dream Sports will not be able to sustain with the VC arm. Thus, now the company will focus more towards engagement with low-risk startups and widen the conglomerate's offerings. The man behind Dream Capital, Dev Bajaj, is also parting ways with the company.
'Dream' run for Rario comes to a halt
Rario, a Dream Sports-backed NFT trading platform, also saw a revamp to its key positions. The co-founders Ankit Wadhwa (CEO) and Sunny Bhanot (CTO) are reported to leave the company from their respective roles. Now, apart from Dream Sports, investors like Sachin Tendulkar and Alpha Wave Global will have a better managerial engagement in Rario.
The NFT-based startup is already in a string of problems, as the Delhi High Court ruled in favour of Striker against Rario's claim over exclusive rights to NFT titles. The startup is also being checked for possible crypto-related tax violations.
All that said, Dream Sports' road, which looked widespread a few months back, is becoming narrower with each passing day. Dream11, in its multi-crore worth promotions, persuades the users to make their teams well-in-advance. However, the company itself wasn't well-prepared for the change that GST council brought about with 28% GST.