Delhi High Court bench headed by Justice Amit Bansal has marked a rejection on Dream11-backed Rario's plea for exclusive use of NFT technology on their cricket collectibles and preventing MPL's Striker from using any public information on cricket players.
In its judgement, the Delhi HC said, "The plaintiffs cannot claim to have an exclusive right over the use of an NFT technology. NFT is a technology that is freely available. NFT Player Cards are in fact 'in-game' assets to be used for enhancing the experience of playing the game."
"There is no difference between online fantasy sports (OFS) with NFT Enabled player cards and ordinary OFS Game in so far as the use of the name or artistic impression/ photograph of a player is concerned," the court further stated.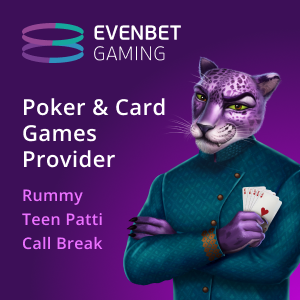 The petition was submitted over a month ago by Rario and was backed by several big cricketers namely Harshal Patel, Shivam Dube, and Umran Malik who are also among some of the players to have signed a deal with Rario.
Rario has partnered with international organizations like Cricket Australia and Cricket New Zealand on the NFT field but do not have any relationship with BCCI, IPL, or WPL currently.
On the other hand, Striker was backed by All India Gaming Federation (AIGF) and WinZO. The platform usually collaborates with independent artists to create original cricket-themed art for their fantasy league operations.
Victory for Indian gaming industry, says AIGF CEO Roland Landers
Speaking on the judgement by the Delhi HC, CEO of AIGF, Roland Landers said, "This is a victory for thousands of indie game developers who are working tirelessly for building a vibrant Indian gaming industry and achieving our Hon'ble Prime Minister's dream of a $1 trillion digital economy."
According to Landers, the gaming body intervened as the petition was directly impacting the innovation in online gaming industry specifically in fantasy sports, the NFT/Web3 and blockchain arenas.
Landers further emphasized on how important innovation is in this sector to support the growth of gaming startups and helps in preventing monopoly. He further lauded the High Court's decision in recognizing the Web3 technologies and its importance in uplifting the small developers in India.
Grateful to the Delhi HC, says Nitesh Jain, co-founder of Striker
Co-founder of Striker, Nitesh Jain said, "We are tremendously grateful to the Delhi High Court for establishing that there can be no monopoly over NFT technology. Indie game developers like Striker can't survive in a world where NFT tech is monopolized by a few. But, just like you can't tell photographers to stop using colour pictures available in public, you cannot ask developers and artists to not make NFTs out of publicly available images or information."
"This protects the rights of both indie developers who cannot afford expensive licences, and the artist community that we work with to use this revolutionizing new tech (NFT) to make art out of public information and images. Using blockchain and NFT technologies also allows us, among other things, to keep our systems free of fraud and foster transparency," he further added.