During a member meeting on March 3, the Federation of Indian Fantasy Sports (FIFS) praised the Government's initiative to give regulatory clarity to the online gaming industry with the nomination of Ministry of Electronics and Information Technology (MeitY) as the nodal ministry.
The meeting took place in Goa and was led by Chairman Bimal Julka, Director General Joy Bhattacharjya and Advisors Amrit Mathur and Ratnakar Shetty who were assisted by external experts in the areas of law, taxation and consulting.
Goa's Transport, Industries, Panchayat and Protocol Minister, Mauvin Godinho also attended the meeting along with Dream11's CEO and Co-Founder Harsh Jain, Fantasy Akhada CEO Amit Purohit, Khelo Fantasy CEO Santosh Smith and representatives of the other 34 members, as per a News18 report.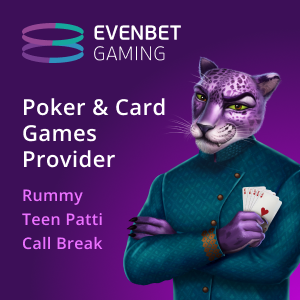 Addressing the meeting, Godinho said, "Recognising the potential of start-ups in creating employment and attracting investments, Goa has formulated a start-up policy. The Government of Goa is keen to attract investments from the Online Gaming sector, which is expected to attract billions of dollars in investments. Goa is truly an inspiring destination and considering online gaming is about creativity, Goa is the best place for innovation in online gaming. I urge the industry to invest in Goa and the government will provide all required support."
The meeting discussed the future for the AVGC sector, regulations for the online gaming industry in Union budget 2023, the appointment of MeitY as nodal ministry and the changing policy scenario for the gaming sector.
Director General of FIFS, Joy Bhattacharjya said, "The Goa meet has provided an excellent opportunity for the industry to come together and discuss important policy changes that impact the fantasy sports industry. The fantasy sports industry contributes extensively to the growth of the country's economy, and we hope to continue on the same path in the coming years."
"We hope that the discussions and insights shared at this members meet will help set the stage for a bright future for the industry. We are confident that through collaborations such as this, we can pave the way for more robust and sustainable growth of the industry in India," he added.
The meeting allowed FIFS members a chance to discuss the fantasy sports market's prospects in India and strategize how to expand responsibly, allowing the members a stage to express their ideas and concerns and get a bigger picture of how the sector is developing.